I only recommend products I use myself and all opinions expressed here are our own. This post may contain affiliate links that at no additional cost to you, I may earn a small commission.
After being married once, having my two boys, and then getting divorced I felt like I was done. I was done with love. I was done with the thought and desire to have more children. Then I met Proud Geek Daddy and we are now in the last 10 weeks of my pregnancy countdown to the arrival of our baby girl.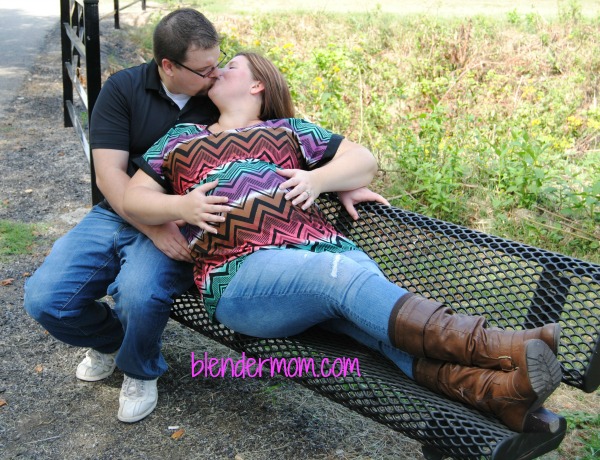 I had gotten rid of all of the baby gear, baby clothes, all I had left to sell or donate was the crib bed and the cloth diaper stash that belonged to my youngest. With our older kids all most 12, 10 and 8, Proud Geek Daddy and I are pretty much starting over in the baby department with our little Kaylee.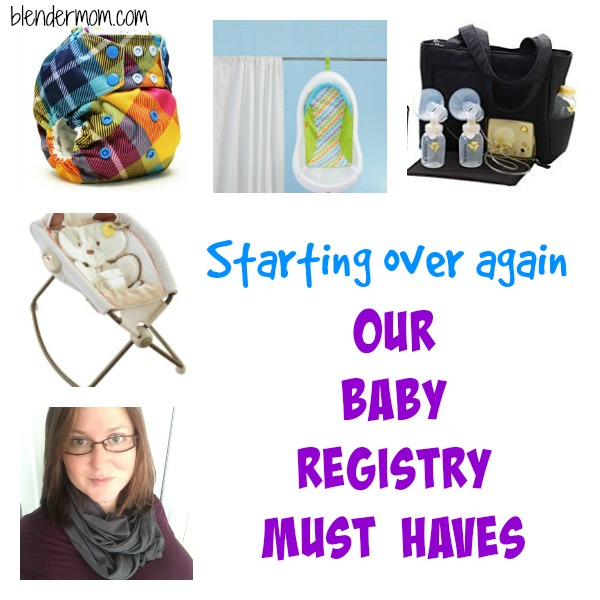 We started putting together our ideas of items we both enjoyed or felt were needed from when our older three were babies to help us decide on what we would want to have at home once Kaylee has arrived. One of Daddy's favorite bonding times with his first baby girl was bath time so we added the Fisher Price 4-in-1 Sling 'n Seat tub to our baby registry wish list.
I plan to continue with my love and use of cloth diapers with Kaylee and can reuse many of the stash I still had from her brother but there has been so much change in all things baby since my boy was in diapers so I'm sure there are newer ideas in the cloth world but also some of my tried and true brands are still around so I have added a combination of cloth diapers to our registry. Daddy wants to use disposable so he has added some of those to our list.
I plan to breastfeed our little lady so I added multiple breastfeeding products to our registry. One of my first purchases after we announced that we were having a baby was the Medela Pump in Style advanced breast pump with on the go tote. I have also received a Boppy infinity nursing scarf.
I didn't get to breastfeed either of my boys for a long period of time and a nursing cover was something I didn't previously own. Hopefully with a bigger pump and my determination we will have a longer success period of breastfeeding with Kaylee. I can wear the scarf as an accessory for myself while I await my baby girl and then once she is born we can use our new nursing scarf.
My mom is refinishing the crib bed that I happened to hang on to. It is going on 12 years old now and has lasted through both of my two boys. My youngest fella was a chewer and after 12 years of use the only thing that the crib had was teething marks on one of the end of bed railings so Kaylee will get to have something that belonged to both of her brothers. I may get my mom to add some girly flair to it and paint it pink to match the room she will eventually share with her big sister, we haven't decided on that just yet. With ten weeks or less until she is doe to join our little blended family I guess we need to get busy on that and I haven't packed a hospital bag yet either... that's a whole other post though.
Proud Geek Daddy and I have also added a diaper bag, bedside sleeper, a rock 'n play, blankets and swaddlers, pacifiers, baby carriers for mommy to use, a bumbo seat for when she's old enough to sit up, baby bottles and supplies so Daddy can enjoy feeding time too, burp cloths, clothes, a Graco travel system, pack and play, baby swing, an exersaucer, a diaper genie and diaper pail, and little odd and end products we hope will help us raise our little lady up to the best of our abilities and know how.
What baby products are or were must haves when you were planning out what you'd need for baby? What's a hot item on your baby registry? Am I missing a must have?
disclaimer: This post contains affiliate links which help me support my family as a work from home blogger.