I only recommend products I use myself and all opinions expressed here are our own. This post may contain affiliate links that at no additional cost to you, I may earn a small commission.
We shook up our daily routine just a little bit last month. Oh who am I kidding, our daily routine (from the past 2 years) changed dramatically last month. I went back to work out of the house in December. I had a year home with Kaylee (and the other 3 kids on their days with us) but it was time for Mama to go back to work. I know I haven't been around much lately for blogging or social media sharing. I'm still trying to find the sweet spot of working mama life balance. I was afraid that Kaylee would struggle being away from me during the day after being glued to my hip her entire first year. She seemed ok for the most part to the major adjustment. Then there was bedtime. She started waking up during the night. I thought it may have been from her schedule being changed so much on her.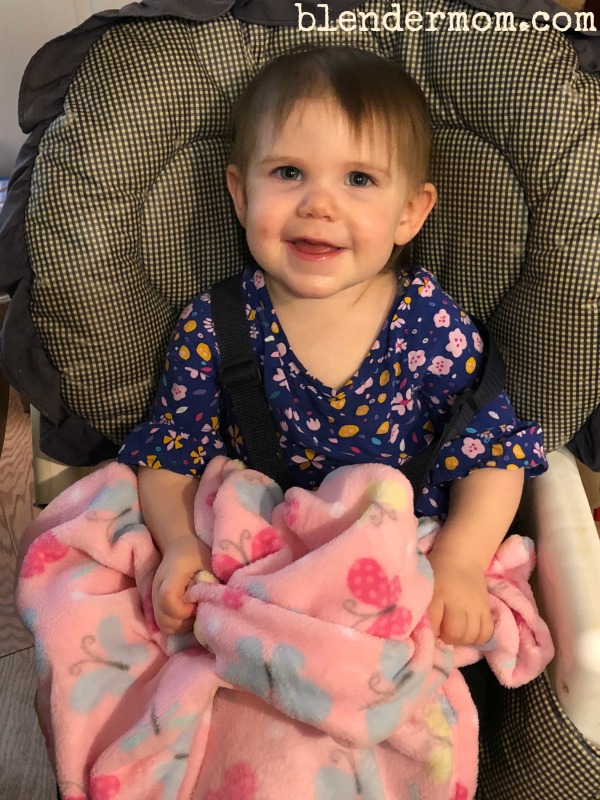 One thing that hasn't changed is that she loves blankets. A friend of mine gave us one for Kaylee that she had crocheted and it fit her as an infant as far as length and us using it to cover her legs in her car seat. Then my baby girl got bigger and now her blanket no longer covers her at all. She loves soft, plush blankets and cuddles up in mine or her brother's a lot. With the weather dropping to single digits here in VA this past week I thought it was time to get Kaylee her own plush blanket. Parent's Choice has adorable mix and match bedding pieces at Walmart. For less than $50 I can get a complete nursery set and a few extra sheets and blankets to be able to mix and match the look of Kaylee's part of the girl's shared bedroom. I had a hard time choosing owls, elephants, or butterflies for her but the butterflies won me over.
Parent's Choice mix and match bedding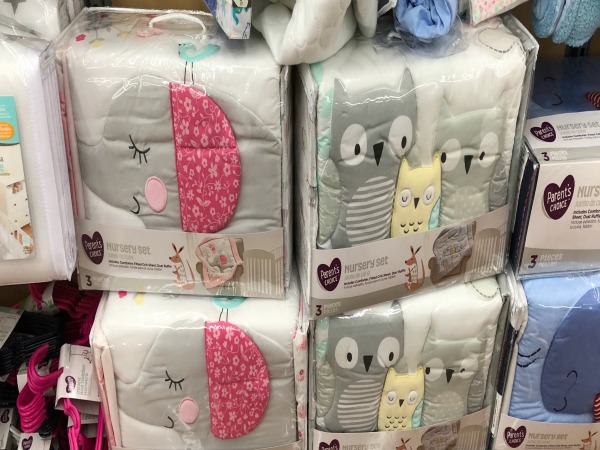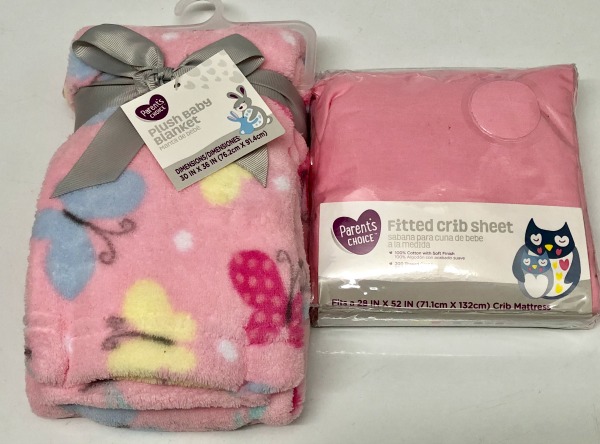 Her crib bed is a family crib. I've had it for 13 years and both of her brothers used it. My mom took it and fixed it up for Kaylee and painted it pink. She has some elephant sheets and flowery sheets so we went with a basic colored fitted sheet so that it could easily go with just about any other bedding we choose. She loves her plush blanket by Parent's Choice. She sleeps with it, drags it around like Linus from the Peanuts comic, and laughs her adorable little giggle while playing peek a boo with her oldest bubba and her blankie.
Parent's Choice baby blanket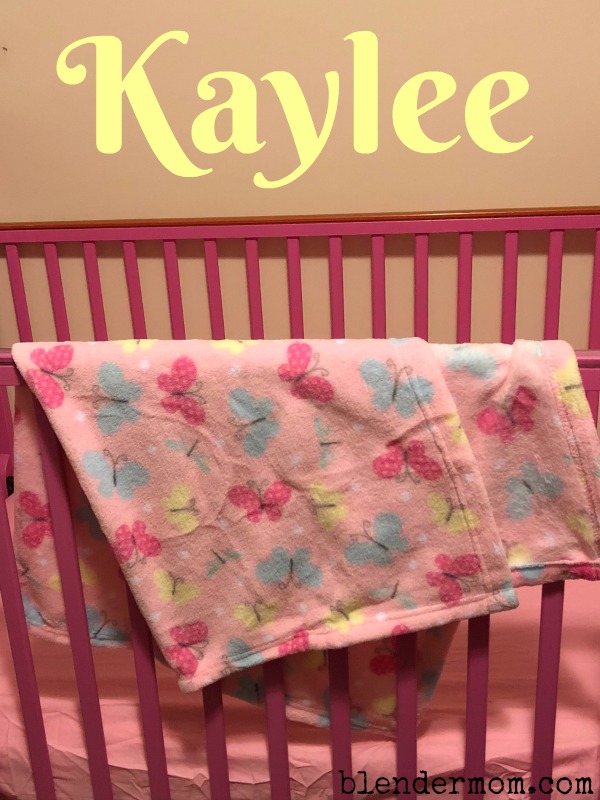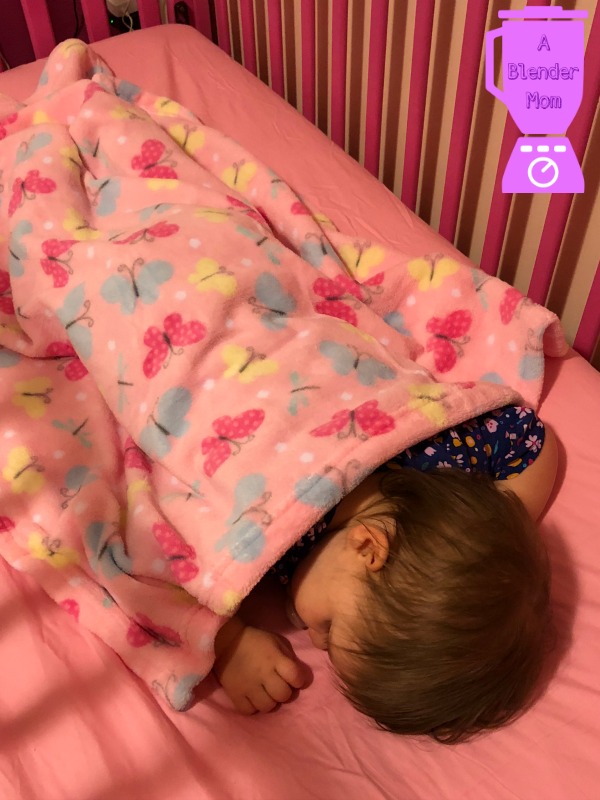 I'm glad that out of all the chaos and changing of our routines that she can still get time in the mornings and evenings with me and her Daddy. Now if she will just sleep through the night again. She slept through the night as an infant, now shes awake 1-2 times a few nights a week. Any ideas on why the sleeping pattern changed all of the sudden? Hopefully the soothing and comfort of her new Parent's Choice blanket will help her rest a little easier (and longer) again.