I only recommend products I use myself and all opinions expressed here are our own. This post may contain affiliate links that at no additional cost to you, I may earn a small commission.
This post is sponsored by Carter's; however, all thoughts and opinions expressed are my own.

I have been working on building up Kaylee's fall wardrobe. Being the baby when your siblings are 9+ years older than you means no sister hand me downs. We do get occasional goodies from cousins but most of her clothes are bought new. One brand that I am always happy to buy is Carter's. I have loved Carter's baby clothes since my oldest was a baby and he's about to turn 13! Having two boys and then a girl gave me the opportunity to do all the girly clothes shopping that I didn't think I would ever get to experience. Don't get me wrong I loved shopping the baby boy clothes for my sons but there is just something about buying all the baby girl clothes that has me hitting all the sales and promotions these days.
Carter's baby clothes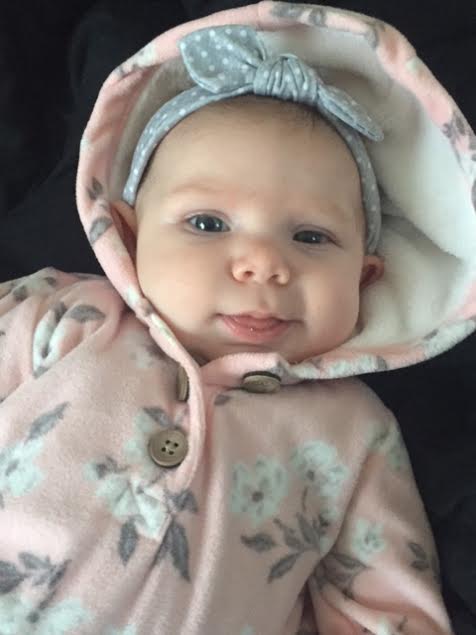 Speaking of sales and promotions, are you shopping Carter's this Saturday (9/23)? If not, you should! Starting Saturday (9/23) Carter's will be offering some great deals for their Semi Annual Big Baby Sale. When you visit your local Carter's store on Saturday (9/23) if you are one of the first 25 in the store you will be a Bump In to Win Sweepstakes winner! What are the prizes? Carter's is giving away over $200,000 in goodies! Someone will be going home with a year supply of Carter's bodysuits or Huggies diapers, wipes, and little swimmers. Other prizes include Carter's gift cards, Huggies products, and $20 to spend at Tiny Prints (we love Huggies and Tiny Prints too).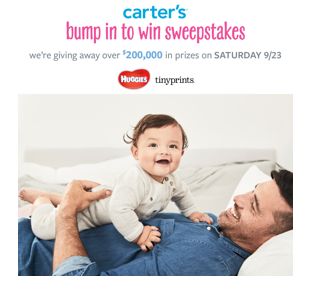 Kaylee has pj's from Carter's. I always shopped Carter's for matching pj's for my two boys until my oldest was to the age of no more matchy matchy outfits with baby brother. I also love the Carter's bodysuits and outfits. A couple weeks ago it was chilly at an evening of baseball for her brother so we pulled out hoodies for the older kids and a cute little lightweight jacket from Carter's for Kaylee.
Carter's baby girl clothes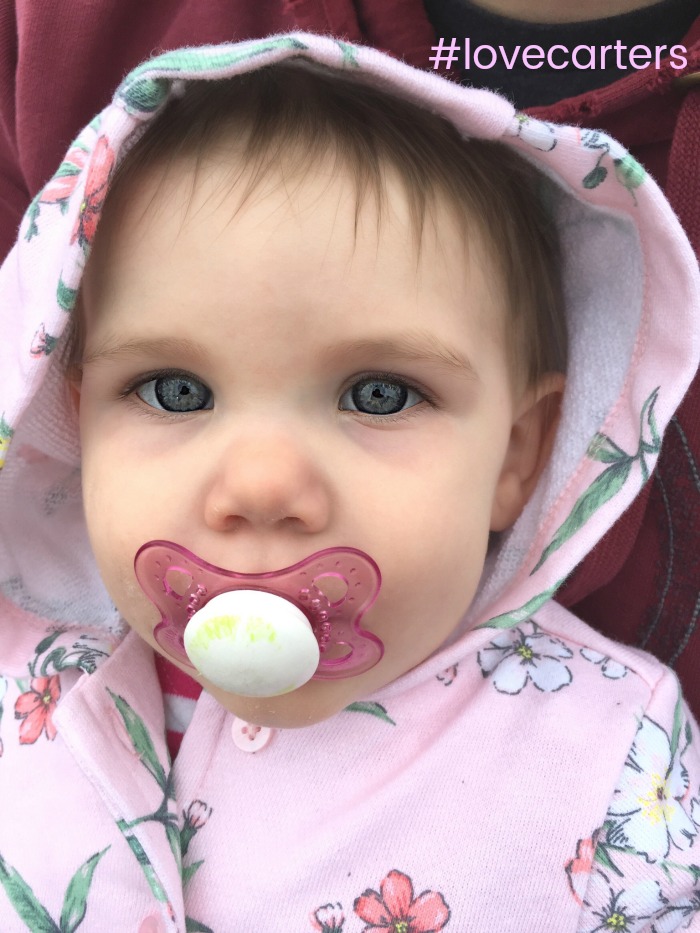 With all the cute baby girl clothes she will be ready to hit the pumpkin patches and hay rides with her brothers and sister this fall thanks to all the cute outfits, sleepwear, outerwear and accessories from Carter's. And oh my stinkin' heck have y'all seen the costumes they have? I'm super excited for Kaylee's first Halloween next month.
So, check your local Carter's for hours/participation, set up a phone alert and get ready to bump in to win. If you shop the sale and sweepstakes on Saturday we'd love to hear about your trip and see what you were able to find (and win).