I only recommend products I use myself and all opinions expressed here are our own. This post may contain affiliate links that at no additional cost to you, I may earn a small commission.
I wasn't all that good with managing money when I became an adult. I went from living at home and depending on my parents to being married and depending on my husband to be in charge of the bills and finances. Once my husband and I were separated I was on my own. I had bills in my name for the first time and I was in charge of my life for a change. It was all new to me and dealing with the separation at the time had me spending more than I was making and saving. This brings me to one of the first things I feel I need to say about setting yourself up for financial success- spend less than you make. It sounds kind of obvious, but many people don't do it.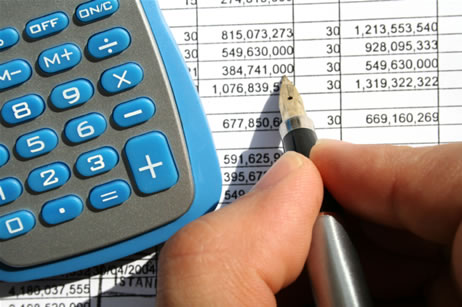 That brings me to the second thing on my list of financial success... make and stick to a budget. I didn't have a written (or computerized) budget. I was living by the biweekly paychecks and hoping I was doing it right and then I got a credit card and I thought ok now I have extra money to spend. I was indeed spending more than I was bringing in. After going in debt with a credit card I knew I needed to get on a better track so I wasn't in debt and living paycheck to paycheck.
Being in debt and living check to check along with the other issues I was dealing with all at one time brought on a deep depression. I took me a while to recognize my negativity and to bounce back from my failures and to counteract that negativity with positive actions like getting out of debt and paying off a pretty much maxed out credit card.

Another way to be financially prepared for 2015? Capital One 360. Capital One 360 products are designed to save consumers time and money. From online to their mobile app, Capital One 360 is with customers 24/7. Capital One 360 Checking and 360 Savings are fee-free and earn interest. Capital One 360 offers remote deposit capture with Capital One 360's CheckMate tool and make savings a snap with the Automatic Savings Plan. It's easy to get caught up in the hustle and bustle of the holiday season and lose sight of the goals we've set to help us achieve financial peace of mind. Once the Thanksgiving celebrations are done, be sure to add Capital One 360's Black Friday Sale to your shopping list. Visit http://clvr.li/cap1bfs to give yourself the lasting gift of financial peace of mind by taking advantage of Capital One 360's deals on banking, brokerage and mortgage products. While you may have gifts, greetings and get-togethers on the brain, it's important not to lose sight of your financial goals. All of Capital One 360's Black Friday Sale deals are designed to encourage consumers to keep their finances top of mind.
Setting yourself up for financial success is not just about money though. It is also about achieving bigger and better things in every area of your life. Don't expose yourself to unnecessary problems. The main keys are taking positive actions and being consistent.
Do you have financial goals set for yourself/ your family for 2015 to be a successful year? What goals do you have? What plan do you have to achieve those goals?
I was selected for this opportunity as a member of Clever Girls and the content and opinions expressed here are all my own.