I only recommend products I use myself and all opinions expressed here are our own. This post may contain affiliate links that at no additional cost to you, I may earn a small commission.
This blog post is part of a paid program with Megan Media and Petco's Repeat Delivery service. Opinions of companies and products are my own.
This pregnancy has been the most difficult I have experienced. I have spent more times in the hospital just in the first trimester with this little one more than I ever did with either of my first two. With trips to the ER, baseball for both boys, family events, blogging trips, and everything else life has thrown at me, I'm glad to have a reliable shopping buddy with Petco's Repeat Delivery service.
Here's how it works -- I go online to Petco.com, chose the Repeat Delivery option, and order food and/or treats for Chloe then sit back and relax! By using this service, I know that once every couple months we will get our 16 lb. bag of cat food delivered right to our door. With me not getting out of bed much the first trimester, I had to count on Jersey Boy to pick up the slack, which he gladly does as we are a team when it comes to keeping the house running, but one thing I did to make things easier on everybody was to set Chloe's food up on a Repeat Delivery service from Petco.
Getting set up with the Petco Repeat Delivery was super easy. Everything we need for Chloe that we usually find in the store can also be found on the Petco website. I just searched the cat food section for her brand and it popped right up for me and even gives you a discount when you sign up for Repeat Delivery! So not only am I making the cat food purchase easier for me, it's a little cheaper also. Win/Win.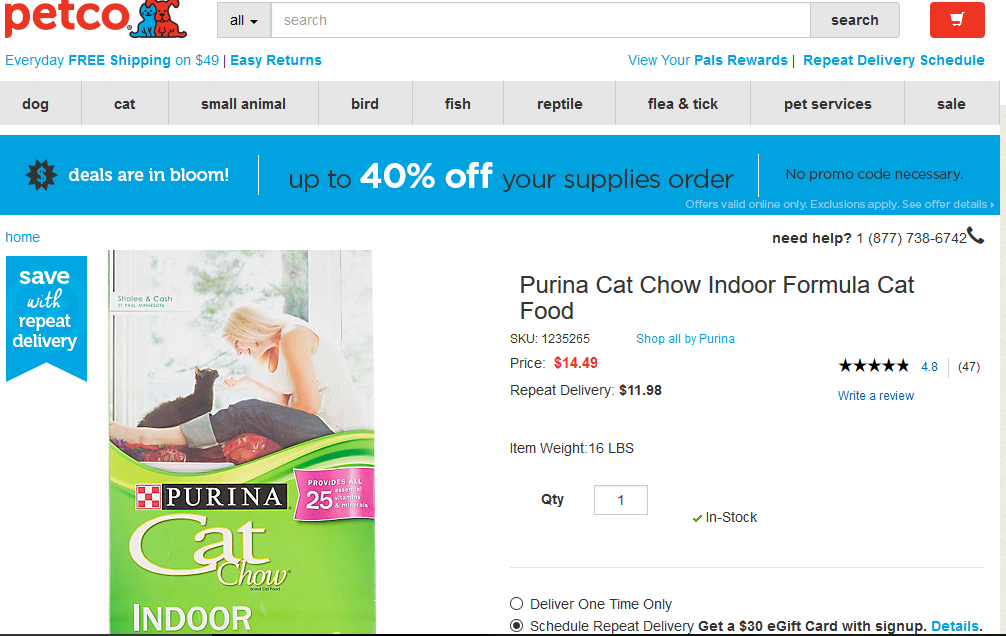 In addition to the great discount you get on some products after signing up, (which did include our cat food for Chloe), we also got a special offer for a $30 Petco e-gift card that will be sent directly to us (must sign up before May 31, 2016)! That pretty much pays for two deliveries in and of itself. You just choose your pet products and if they qualify for Repeat Delivery, you can choose that option instead of the one-time delivery option.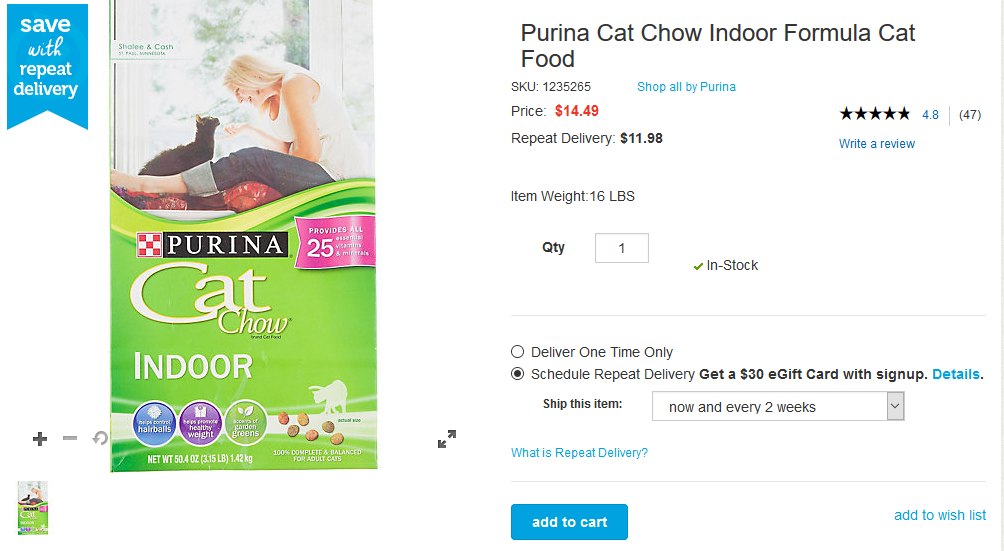 Once you choose the Repeat Delivery option, you can then choose from the drop down box how often you want the delivery sent to you. With Chloe being the only cat we have, it takes her a while for her to go through a 16 lb. bag of her food so I set our delivery for every 2 months. Unless she gets into the bag like she did recently, 16 lb. bag can last her a while!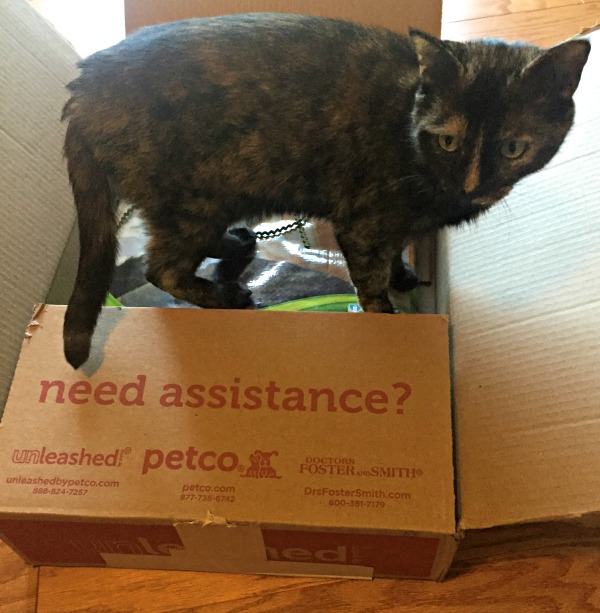 Shipping is usually 2-5 business days for delivery. Ours is usually at our door within 3 days.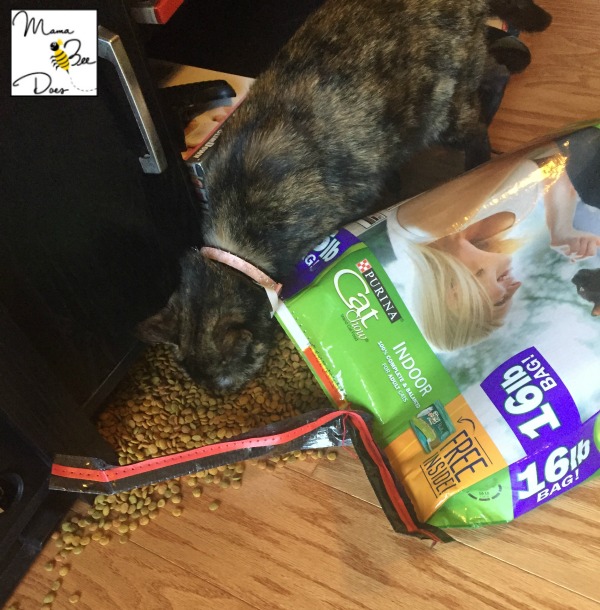 I'm sometimes skeptical of recurring services but we have been nothing but pleased with the Petco Repeat Delivery service. It makes keeping Chloe happy and fed easy on Mama which makes Mama happy- which makes everyone else happy, right?