I only recommend products I use myself and all opinions expressed here are our own. This post may contain affiliate links that at no additional cost to you, I may earn a small commission.
Today is National Eggs Benedict Day so I'm sharing a keto eggs benedict recipe with y'all. About a year ago Jersey Boy and I attempted the keto diet. During that summer we did the 3 day egg fast. That's where we ate nothing but eggs, cheese, and a good fat in some form for every meal. Man oh man that was a tough three days. I lost a good amount of weight during that time though. If we were eating the keto eggs benedict any other time it would have also included some Canadian bacon but because these photos were taken during an egg fasting time, it is only eggs and cheese shown.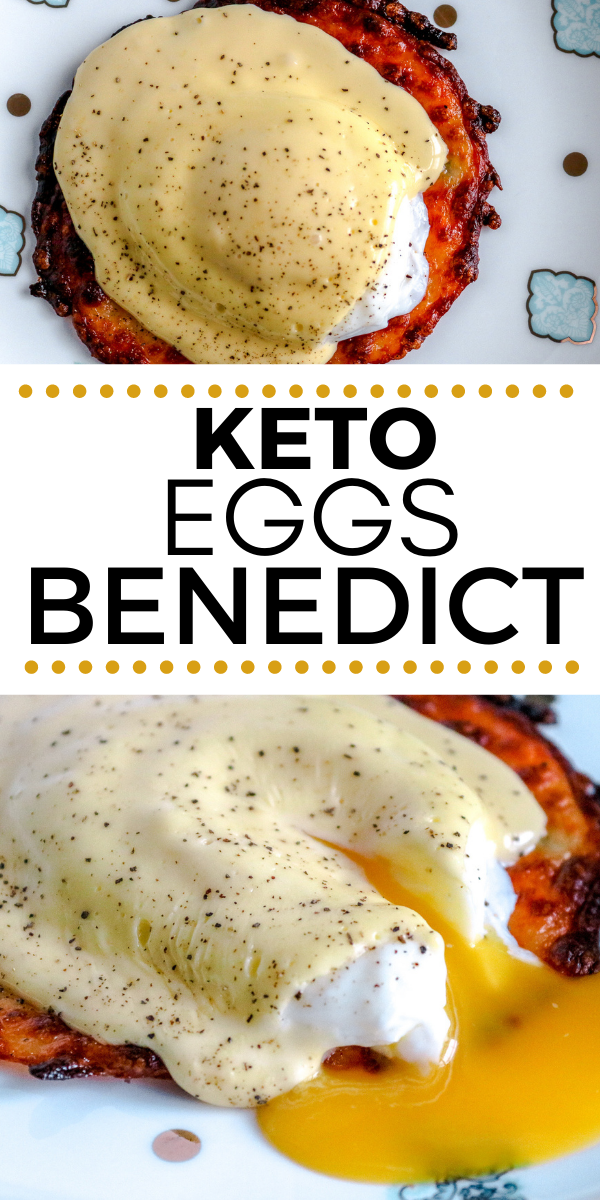 It's a very simple ingredient list. All you will need is 4 eggs, some shredded mozzarella cheese, and a little lemon juice and butter (one of those lovely, good keto fats).


How to make keto eggs benedict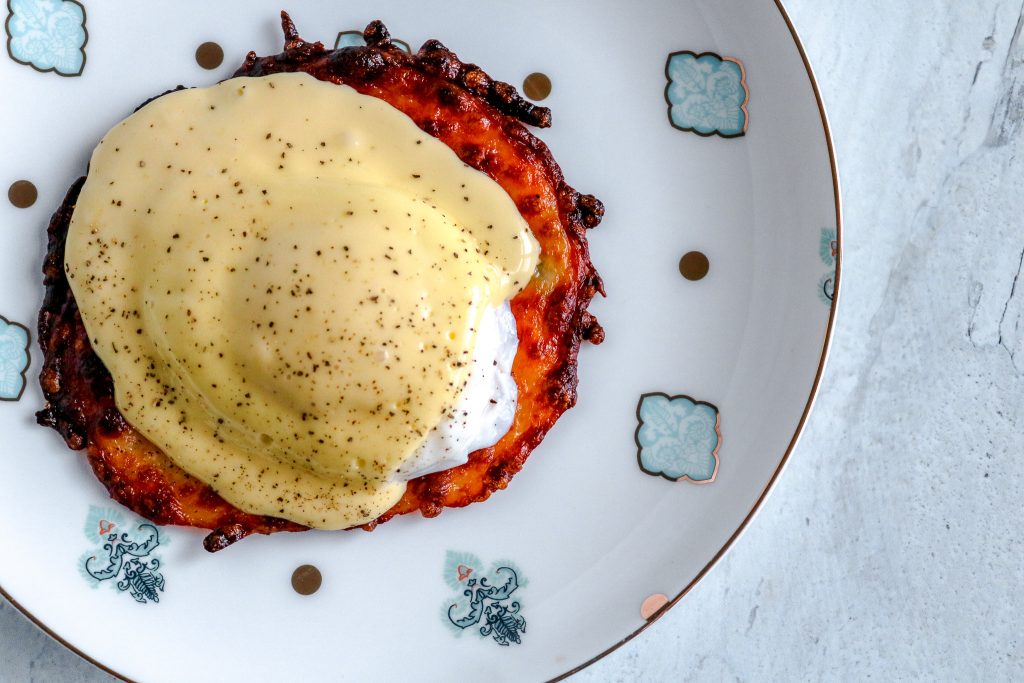 Ingredients:
1 egg
½ cup shredded mozzarella cheese
(For hollandaise sauce):
3 egg yolks
1 Tablespoon lemon juice
¼ cup butter or half of a standard stick; melted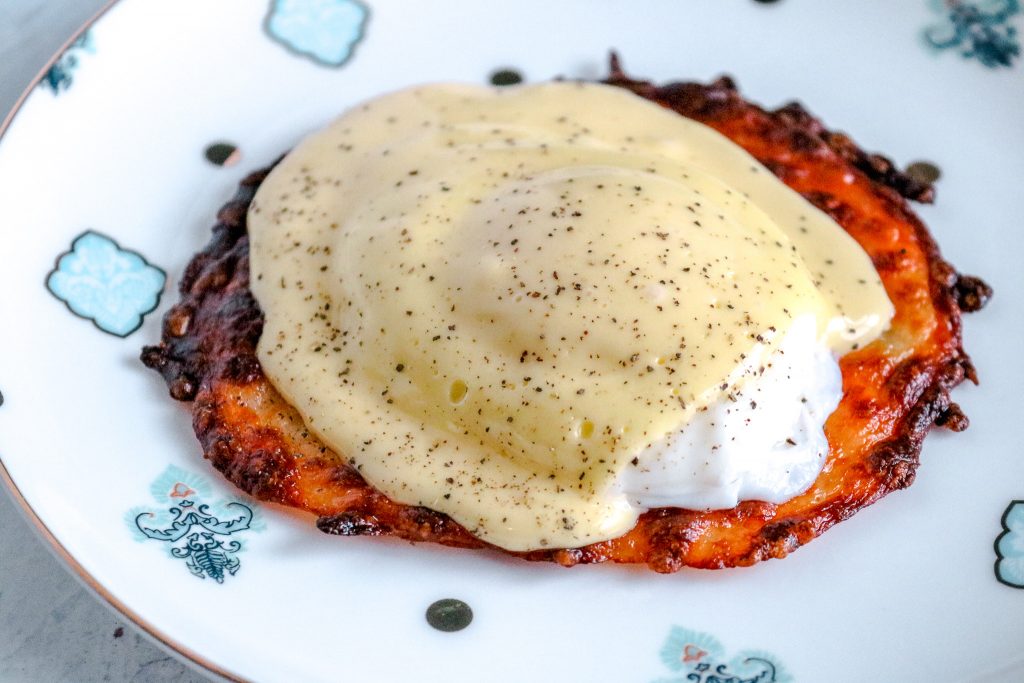 Directions:
1. Turn the broiler on in the oven. Place the cheese in a round shape on parchment or silicon mat lined baking sheet. Bake for 2-5 minutes watching carefully and removing as soon as it is to your likeness. I don't normally like super crunchy edges but Jersey Boy loves the crunch.
2. Once the cheese is done, start a frying pan with water (enough to submerge an egg) to a boil. Start the hollandaise sauce.
3. Add the 3 egg yolks, lemon juice, and butter into a blender or use a hand blender and blend until completely smooth (usually about 1 minute).
4. Once the water is boiling in your pan, crack one egg very carefully into the boiling water. You don't want to pop the egg yolk. Let the egg cook for about 3 minutes.
5. Place the baked cheese round onto the plate and once the egg is ready, gently remove it with a slotted spoon and place it on top of the cheese. Top the egg with the hollandaise sauce and sprinkle with salt and pepper to taste if you prefer it.




Have you had success on Keto before? Have you tried a 3 or 5 day egg fast? What has your experience been like with Keto so far? After day 1 of my egg fast I had lost 2.4 lbs. and then on day 2 I lost an additional 3.4 lbs. and by the end of day 3 I had lost another 3.3 lbs, which gave me a 9.1 lbs. lost during my egg fast. The egg fast was doable but man was I tired of looking at eggs by the end of day 3. We had scrambled eggs, eggs benedict, omelets, "french toast", egg salad, and chaffles for our meals those three days. I did learn during the egg fast that even with the Keto diet I was sometimes eating just to be eating and probably eating portions that were too much for me at a time.

You can browse the recipe tab for more keto recipes and if you decide to make one of my recipes and share it on Instagram I'd love to see it so please tag me @its_shanaka or use the hashtag #ItsShanaka