I only recommend products I use myself and all opinions expressed here are our own. This post may contain affiliate links that at no additional cost to you, I may earn a small commission.

These days it seems like you can get a monthly subscription box for just about anything. Meals to make at home, clothes, jewelry, and so much more. We had the opportunity to customize a monthly box of toys for Kaylee with Hoot for Kids.
Born out of the belief that toys foster growth and developed by a team of pediatric occupational therapists, HOOT for Kids (which stands for Hands on Occupational Therapy) curates a customized Treasure Box filled with toys hand-picked based on your child's age and developmental learning needs.
HOOT for Kids box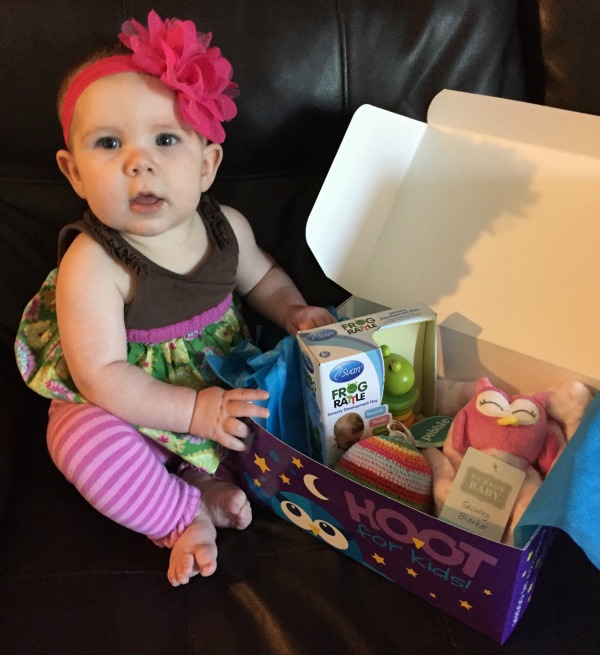 To get started with HOOT for kids you you can decide if you want one box or the monthly box option. I was given a survey to fill out about how hands on Kaylee is so that the toys in her box were suited to her play and learning abilities.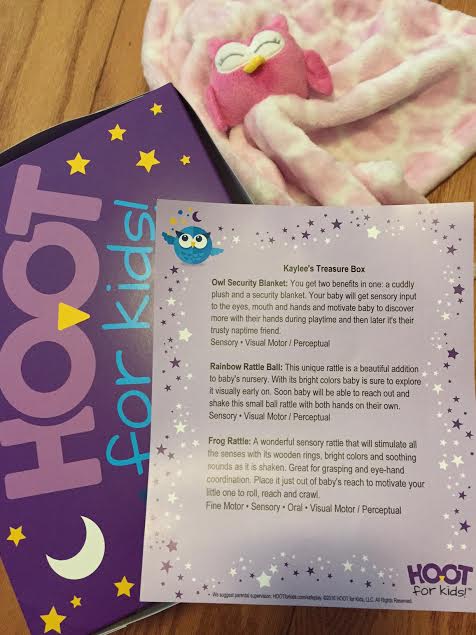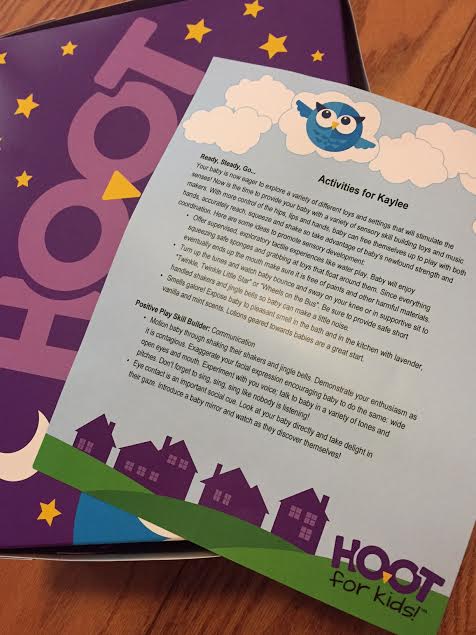 After I completed the survey questions we waited for our Hoot for Kids box to arrive. I was curious what they would have picked out for Kaylee. Kaylee's Hoot for kids box was prefect for her and I was happy to see a sheet included that said what was in Kaylee's Hoot for kids box and why the items were included. The owl security blanket gives baby the sensory input to the eyes, mouth, and hands and motivates baby to discover more with play.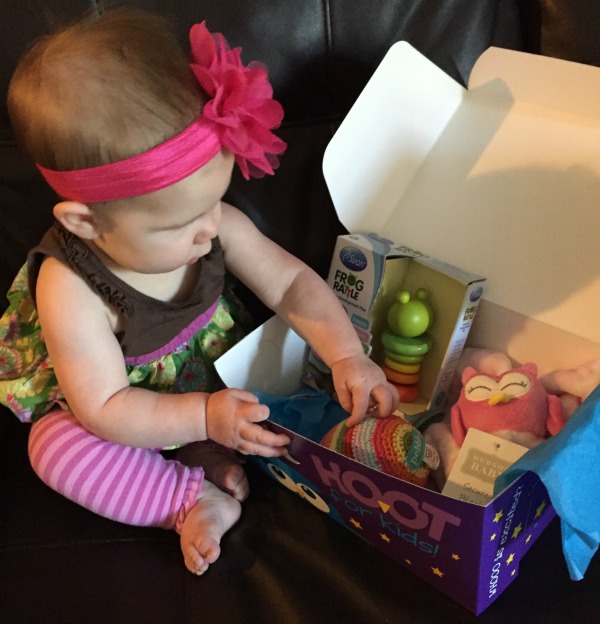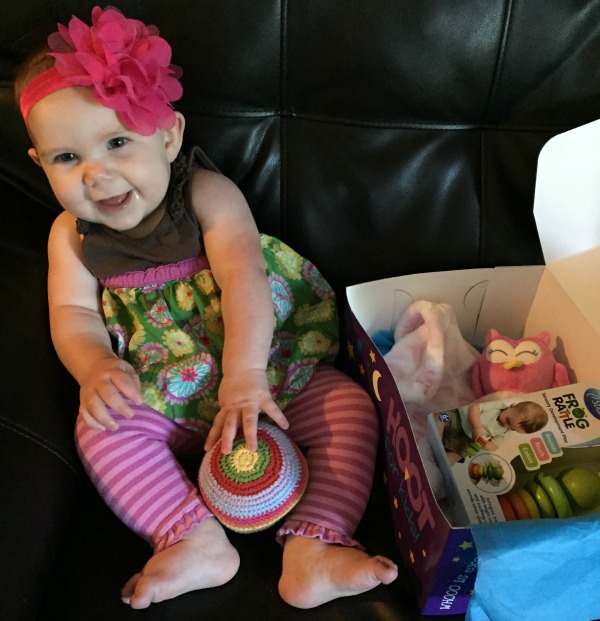 The rainbow rattle ball with bright colors was Kaylee's first grab from the Hoot for Kids box. The frog rattle was a second favorite. She is teething so the first thing she did was grab it and straight to the mouth it went. It helps with her hand eye coordination and with it just out of reach it motivates her to army crawl to grab it.
Each Hoot for kids treasure box is tailored to your child's age and development phases. What you see in Kaylee's box may not be what you get in a box for your 6 month old. Each month is new toys so that your child can continue to grow and learn with their play time. I was pleased with our Hoot for kids treasure box for Kaylee and look forward to seeing what she has to come.