I only recommend products I use myself and all opinions expressed here are our own. This post may contain affiliate links that at no additional cost to you, I may earn a small commission.
With about two weeks to go before we hit the road to Florida, I've been working on a what to pack for Disney list for the 5 of us. We made our sharpie tie dye shirts to tell the three kids about our trip to Walt Disney World so we will wear those one day during our visit. I need something to wear for blogger sessions on Friday. No jeans or jean shorts so I was thinking a dress would work for me. I also wanted to Disneybound my outfits a little if possible so I stood looking in my walk in closet trying to decide on what Disney characters I could come up with from outfits I all ready own. What is Disneybounding anyways you wonder? DIsneybounding is when you choose a Disney character or place at the park to portray and model in an outfit without going full on costume or cosplay. Y'all know I'm a cosplay fan so Disneybounding seemed right up my alley when I first learned about it.
I chose Hades from Hercules and the 101 Dalmatians for my Disneybound outfits for this trip. I am super comfortable in both dresses and I think I pulled together the characters pretty well to get at least a nod from fellow Disney fans.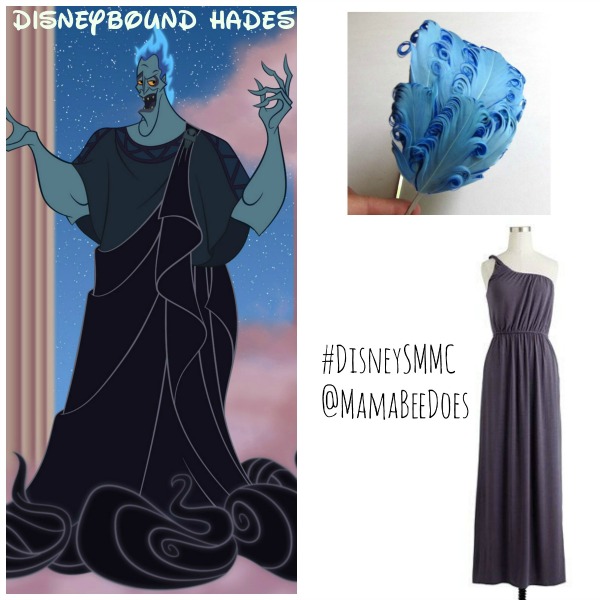 The dress I chose for Hades is a "thea" maxi dress from J Crew that I found at a consignment shop for $4. The blue feather headband was purchased on Etsy.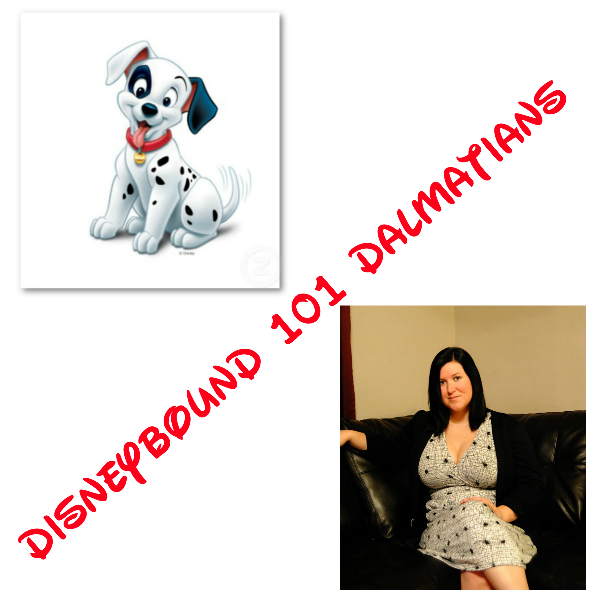 For the Dalmatian I chose my black and white Penelope dress from Karina Dresses. I won't wear the black jacket I don't think and will opt for a red cami underneath it instead for a bit more modest coverage without adding to the heat of the day. I still need to find a necklace to complete the look.
I signed up to do the Disney fun run early Saturday morning. I wanted to Disneybound my running outfit as well so I sat in my closet looking at what I had when it hit me that I could take pieces from my Daisy Duck costume I had for halloween a few years ago and alternate it over to my running outfit.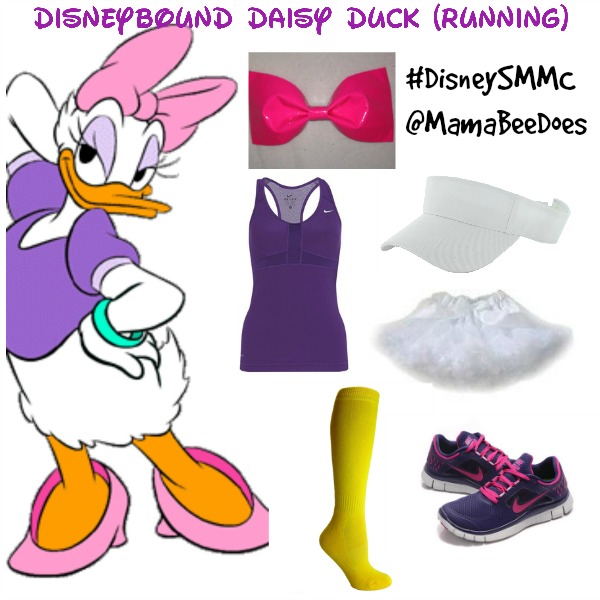 So fellow Disney fans, what do y'all think? If you saw me in my DIsneybounding outfits would it make sense as to who I was trying to portray?