I only recommend products I use myself and all opinions expressed here are our own. This post may contain affiliate links that at no additional cost to you, I may earn a small commission.
Many years of phone calls and broken promises locked away in my memories. Then today I got a phone call that broke the lock. He was really dead. His alcoholism and probably continued drug use finally took its toll. All the hatred and feelings I thought I had buried for my birth father came flooding back. I cried. Why would I cry for someone that had made it clear that he had no children? I've felt like Mark was dead to me for years and now he's truly gone. I feel like I didn't weep because he was gone because as far as I was concerned he was never there to begin with. I wept for the man he could have been and the father/daughter relationship we didn't get to have. I shed tears for a man that chose lies, drugs and alcohol over having a caring daughter in his life. The few photos of him shown in this post are the only ones I have of him. I guess I should be thankful I have some memory of who he was or tried to be?
death of an absent father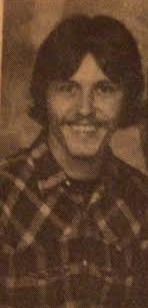 I called him my sperm donor of a father because he never was a real father to me. He made phone calls with promises of spending time with me and I'd spend all day waiting then he never showed. Every once in a while he would show up but I'd spend the day with my cousin who is a few years older than me or with my grandmother who clearly didn't want me around and he'd come back in time to take me back to my mom. He never paid child support. He showed up for maybe a couple of my birthdays.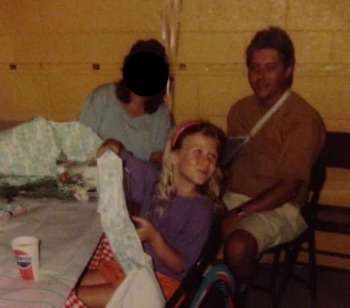 He didn't care when I graduated high school. I told him 11 years ago he was going to be a grandfather. We talked by phone twice and that was the last I heard from him. He said he would be there once my son was born but of course he wasn't. He wasn't at my wedding, wasn't around for the birth of my children. No birthday wishes or Christmas cards. No more phone calls but there were no more broken promises either.
When I got the call today that he had passed in his sleep over the weekend I wasn't sure how I felt or what I was supposed to be feeling. There is no etiquette book or rules on how to deal with the death of an absent parent so I'm just going with it. I wept a little and then I wrote. I wrote words he'll never get to see, feelings he won't understand but words that can help me deal.
Though he was not a part of my life for the majority of my 30 years he taught me a lot. Because of him I have never touched drugs. Because of him I knew at a young age that I wanted to be a very involved parent when/if I had children. Because of him I knew the type of man I wanted and didn't want as a husband and father to my children. Because of him I try not to make promises that I can't keep. I feel like I am a better woman because he was a crappy father and I had a mother and close family members who loved me and showed me the way.
The man who gave me life chose to not be a part of my life. I was left wondering why wasn't I good enough to be loved? Wondering if he ever missed me. Did he wonder what type of woman I had turned out to be? I don't know how he lived with himself. I wanted answers for so long but as my half sister said to me- even if we had the chance to ask questions and he could answer he probably would have lied to us anyways.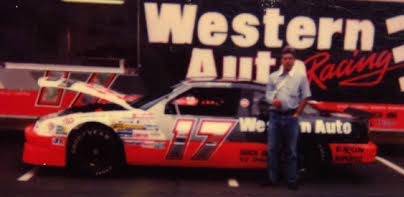 I had hoped he had learned from his mistakes but I fear he was set in his toxic ways and those ways are what finally ended his life. I always told people when I was growing up that I didn't have a dad, that I had a Papa and a Leeboy (my step dad)- which was true. Mark was no dad at all to me and Lee later married my mom years later and I spent 18 wonderful, loving years with him but he was still Lee, my step dad. I had an empty place inside that my mom and Lee just couldn't fill. Mark made mistakes in life but he had years to decide to right his wrongs but he chose not to. I am left feeling sad of how things went and turned out. Mark was a weak man. He missed out on life with me and I was damaged by the absence of him but I try not to be bitter. He missed out on me growing up and going out in to the world. He missed out on a second generation of awesome with his grandsons but he was not the type of man I wanted them to be around. They deserved better than what I had to deal with from Mark. I will work on forgiveness towards him but not sure how I will get past the regret of what could have been and the sadness of his choices but I will not continue to lock it all away anymore. I will not hide my emotional scars. I think I may go to the spreading of his ashes, not because he deserves it but for closure for myself. I feel the need to say a final goodbye to a man who chose to say goodbye to me many, many years ago.