I only recommend products I use myself and all opinions expressed here are our own. This post may contain affiliate links that at no additional cost to you, I may earn a small commission.

Geek Daddy tries to make sure that his little future gamer girl knows all about the great games like Zelda and Super Mario. Thanks to Bumkins he and I can enjoy a little of the classics with our girl all through out the day.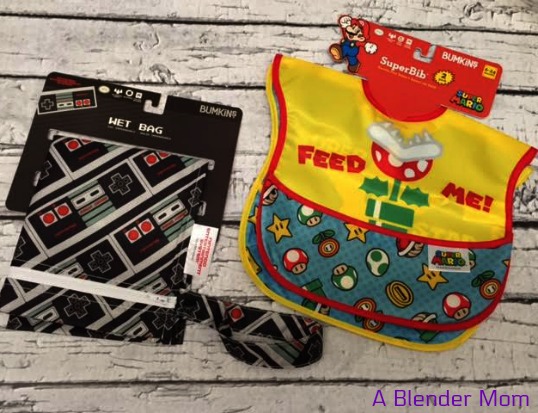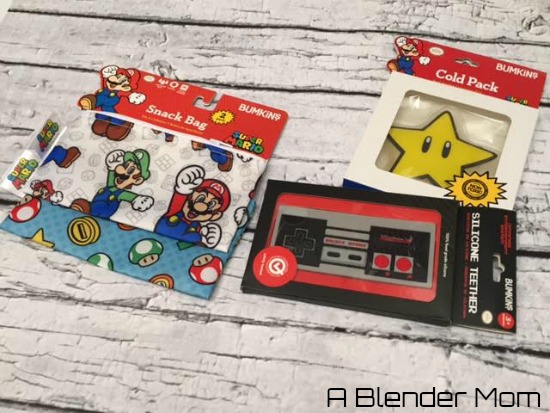 Bumkins Nintendo baby
Bumkins has brought back the old-school Nintendo look to all their must-haves for new dads who grew up with their timeless designs! Remember Super Mario, the controllers and King Koopa? They're all available in prints on silicone bibs, mealtime items, snack bags and more, letting dads have fun with their little ones from favorites when they were kids!
Kaylee loves her bumkins nintendo teether. She has her two bottom front teeth and now has her two top front teeth working on coming in. Poor thing chews on whatever she could get her hands and mouth on but her go to lately has been her nintendo silicon classic controller.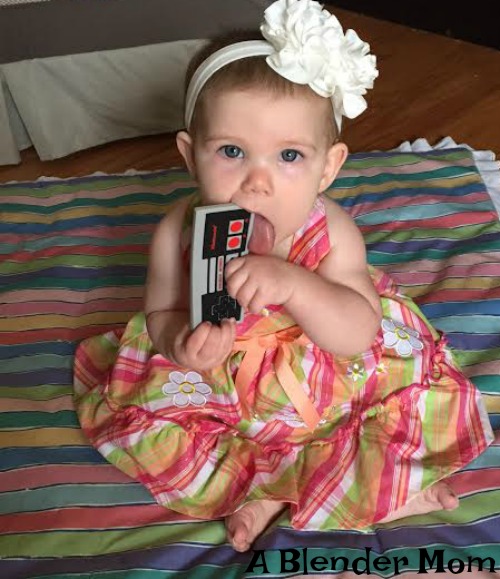 The Bumkins superbibs are cute and easy to clean. The material is waterproof and easy to wipe off (also machine washable). Our little super star is a easy to clean off with her bib. The pocket caught some food that she spit out during lunch. Kaylee is learning that she can pull at things but her superbibs stay put even with her strong little tugs. The velcro closure is a decent length for adjustability.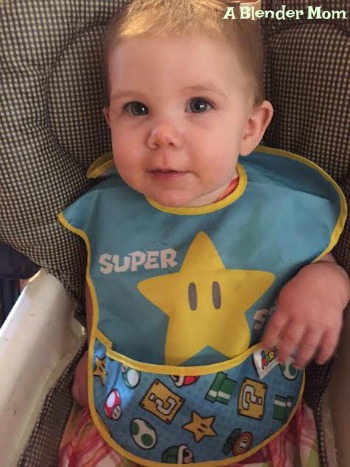 The wetbag, snackbags, and cold pack travel well in our diaper bag. The wetbag keeps her wet clothes and cloth diapers away from everything else. The snackbags and cold pack have helped keep snacks secure and cold and allows up to think back on our childhood when we grab them from the diaper bag. You can find all of these Bumkins nintendo products and more for $5.95 and up. I found these at Toys R Us a few weeks ago. I need to go back and try and find the splat mat.