The Easter Bunny appears to be under quarantine this year. What's a mama to do? I asked Kaylee what she'd like for the bunny to bring her. Of course her answer was purple Frozen. Ok, I figured as much so here we go. This Frozen theme tutu Easter basket is sponsored by Oriental Trading. Oriental Trading was my one stop shop for Easter goodies this year. They had everything I needed to create a Frozen 2 themed tutu Easter basket for Kaylee. Check out the Frozen theme tutu Easter basket tutorial below. This basket will have your Frozen loving kiddo ready to go in to the unknown with all of the Frozen 2 themed goodies. Right, Samantha? (A little Olaf humor if you have seen Frozen 2).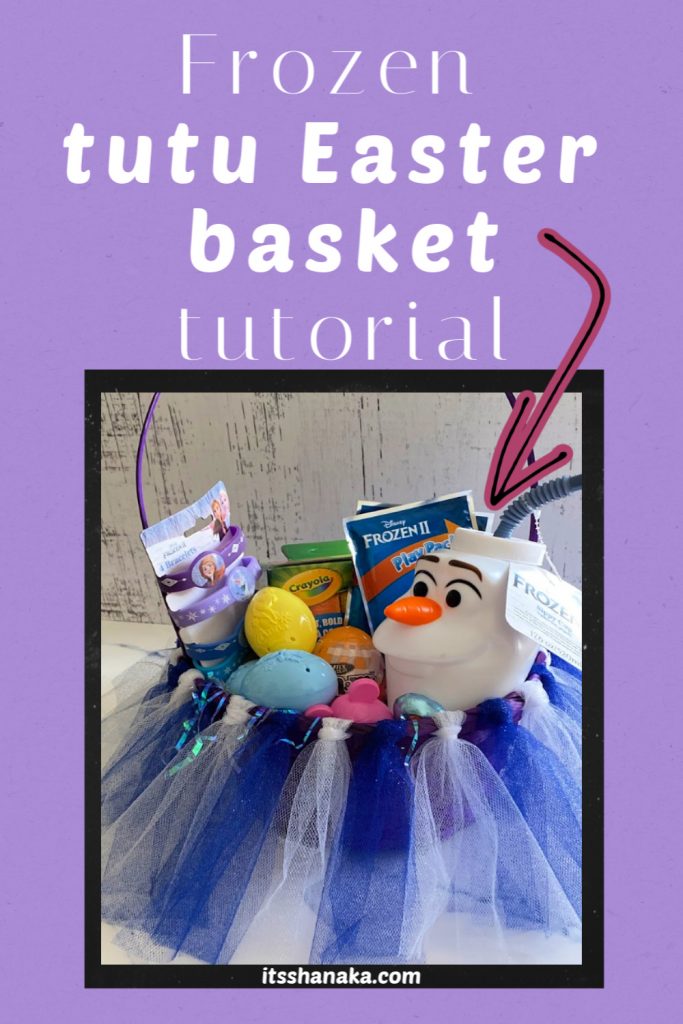 Tutu Easter basket supplies:
– Easter basket
– Tulle colors to match your theme
– Scissors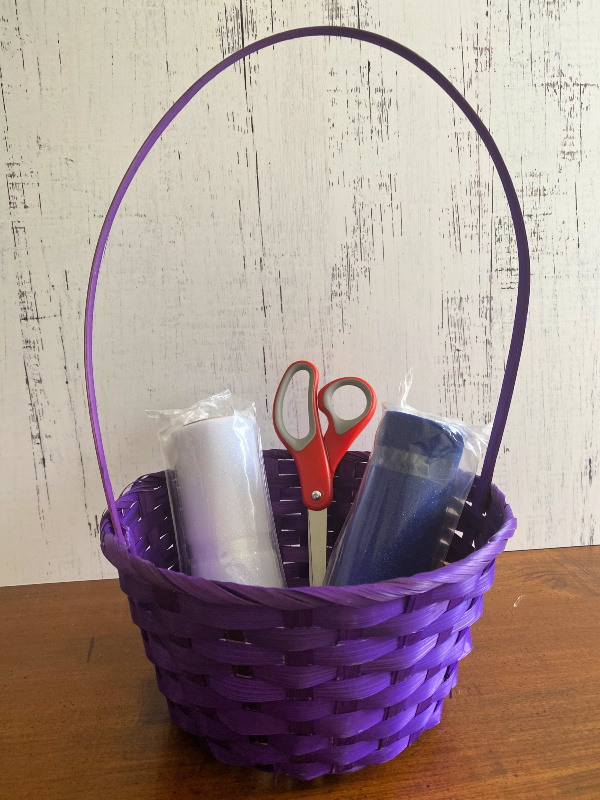 How to make a tutu basket

First, you will want to cut your tulle into strips. For the size basket I chose 12 inches was long enough. I wanted the tulle strips to hang from the top of the basket all the way down so I held a 12 inch cut strip up to the basket folded in half to check that it covered the basket at the length that I wanted it to.




Fold the strip in half and use your finger, a pen tip, or the end of a crochet needle to gently press the tulle through the first basket row. You'll want to start from the inside of the basket with the tulle for it to lay down and poof out like a tutu. Take the two ends and tuck them inside the loop at the middle of the tulle that you pressed through the basket. Pull the ends all the way through the loop and until it's snug around the rim of the basket.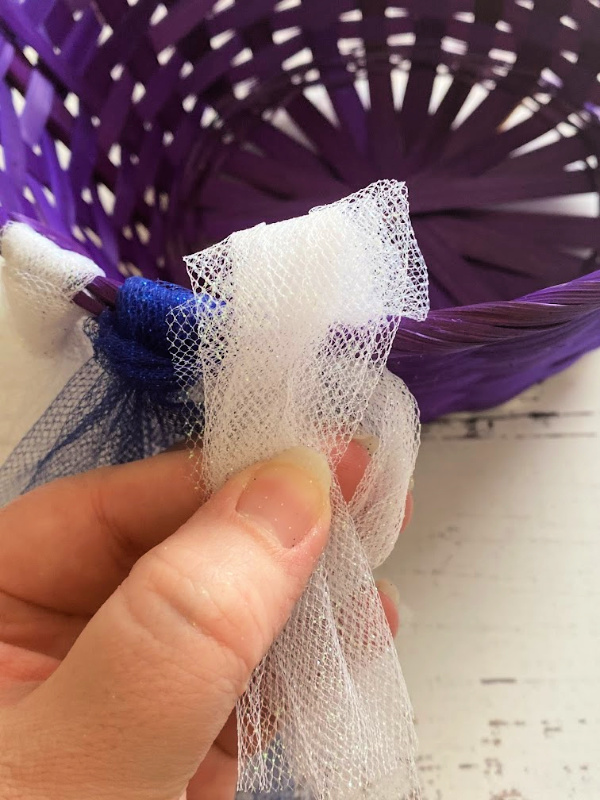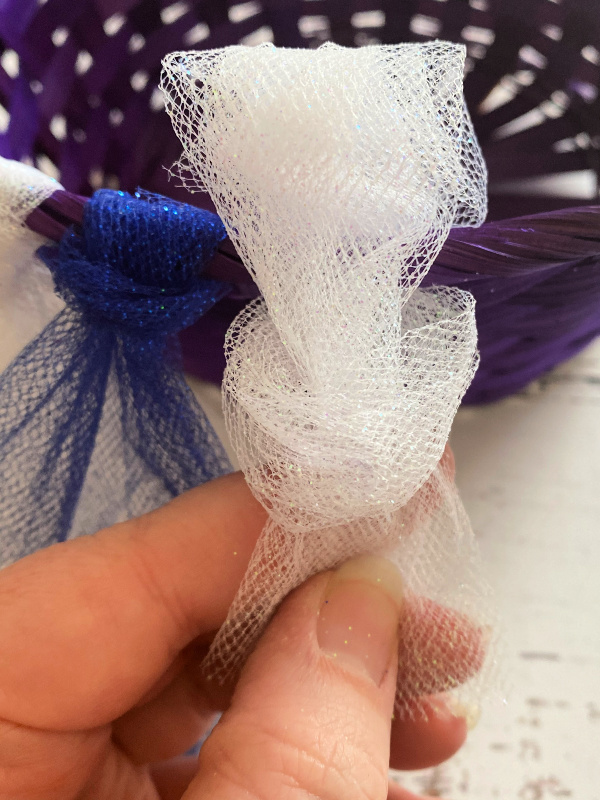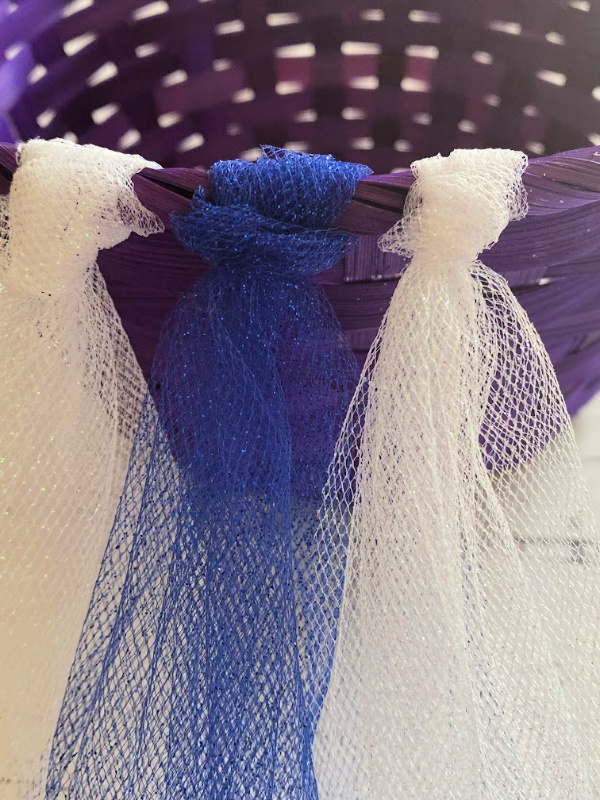 Repeat this process all the way around the rim of the basket with the pattern of colors that you choose. I chose blue-white-blue-white for this basket. When I purchased these tulle rolls from Oriental Trading I didn't think about the glitter. I left a lovely glitter pile on the table where I was working with the tulle and my shirt was covered in glitter. Seeing her Easter morning when she gets this basket will be worth every fleck of glitter I wore.

DIY Frozen 2 Easter basket fillers


Everything you see in this basket came from Oriental Trading. The Olaf cup, Frozen 2 bracelets and coloring activity packs, the Frozen themed eggs filled with candy, the Reese's eggs, the M&M's filled eggs, and even the Crayola sidewalk chalk. It was all found at Oriental Trading. If you use coupon code HIPHOP20 you can get free shipping on any Oriental Trading order.