I only recommend products I use myself and all opinions expressed here are our own. This post may contain affiliate links that at no additional cost to you, I may earn a small commission.
Kaylee loves playing on the floor with her ever growing collection of toys. To help keep her a little more comfortable while playing on the floor we put a squishy mat down for her. We received the squishy mat play mat free for review but opinions are our own.
play mat for babies
We received the Little Squishy a 3x3 square play mat for Kaylee. The top side of the mat is a soft, plush minky material and the bottom (gray side) is a non-skid backing and the center has a ¾ inch of memory foam.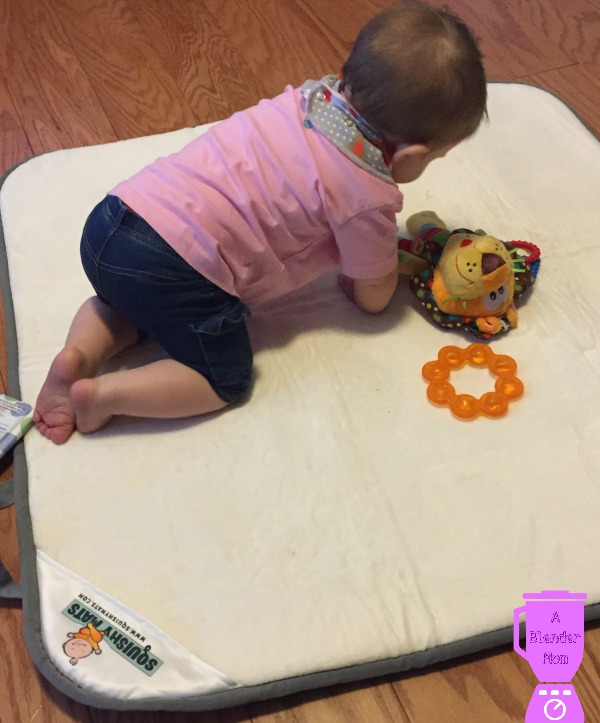 The Little Squishy is a perfect size for Kaylee to play on in our living room. It gives her a comfy space to play and doesn't take up walking space. I sat on the Squishy Mat with her and it is a nice spot to sit rather than sitting on the hardwood floor. I have a crooked tail bone so sitting on hard surfaces is painful for me most of the time. The Little Squishy made sitting and playing in the floor with my baby girl easier for me. Kaylee loves the minky feel of the mat too. She constantly rubs her hands on it when she lays down on it. When we are done using the little squishy play mat is easily folds up and even has a handle for carrying. We can take it along to the park or on play dates. When she spits up on it or it needs cleaning I just toss is in the washing machine.
squishy play mat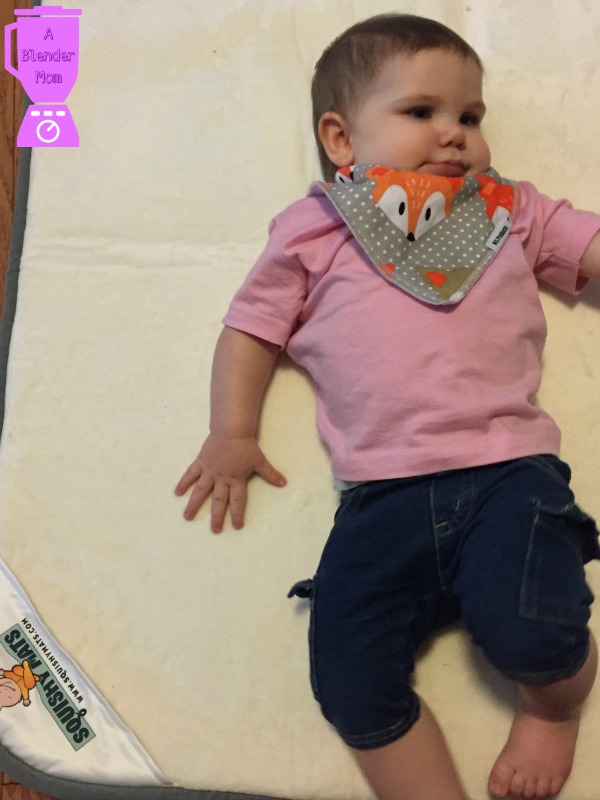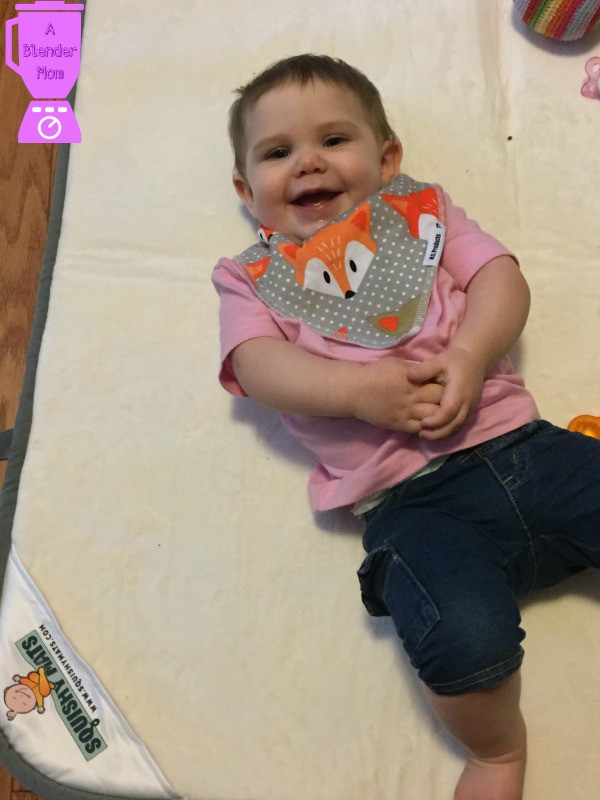 You can find three different options for Squishy Mats- The Skinny Mini (changing mat), the Little Squishy play mat, and the Big Squishy (a larger size play mat similar to the Little Squishy). The skinny mini is $34.95, The Little Squishy is $69.95, and the Big Squishy is $89.95. If you use coupon code "USFAMILY" you can save 15% off on any Squishy Mats.