I only recommend products I use myself and all opinions expressed here are our own. This post may contain affiliate links that at no additional cost to you, I may earn a small commission.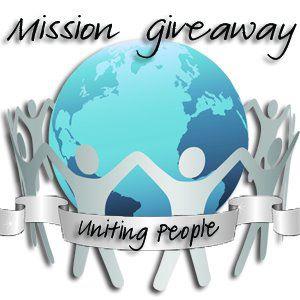 Free chocolate. That got your attention didn't it? We have another Easter basket giveaway for you this week full of Hershey's chocolates and other yummy treats.
About Our Sponsor
CelebrateWithHersheys.com is your online destination for everything Easter! Updated weekly, the second-annual virtual HERSHEY'S Bunny Trail will highlight favorite Easter traditions, memories and tips to ensure you have the perfect Easter holiday on Sunday, March 31st. Make sure you check out the HERSHEY'S Bunny Trail!
The Prizes
One lucky winner will receive and give a HERSHEY'S Easter basket, filled with your favorite HERSHEY'S Easter candy including HERSHEY'S Solid Milk Chocolate Eggs, YORK Peppermint Pattie Eggs, CADBURY Hollow Milk Chocolate Bunny, HERSHEY'S KISSES Brand Solid Milk Chocolate Bunny and JOLLY RANCHER Wild Berry Jelly Beans.
Winner Keeps: One Hershey's Easter Basket
Winner Shares: One Hershey's Easter Basket
How to Enter
The Giveaway will open up on 3/19 12:01 am EST and Close on 3/22 at 11:59 pm EST.
Complete the mandatory entries on the Rafflecopter below.
Check out and Enter our Other Giveaways
Side note...It's not mandatory to enter all the giveaways at each blog. Those are just great bonus giveaways for you to enter.
Mission Giveaway started with Madame Deals and her $100 story where with $100 several people received the help they needed. We are on a mission to help people help each other! We have gathered a group of bloggers that want to make a difference. Together we are Mission Giveaway!
To ask about becoming a sponsor, please contact Amee or Dawn at madamedealsmedia@yahoo.com for details. Take a look at our Media Kit to see what Mission Giveaway has to offer.
Are you a blogger that would like to participate in Mission Giveaway? Find out how you can join us.
Find our official Terms and Conditions on the Madame Deals Media page.