I only recommend products I use myself and all opinions expressed here are our own. This post may contain affiliate links that at no additional cost to you, I may earn a small commission.

How about a little Dr Pepper trivia. How many people know the formula/ recipe for Dr. Pepper? It's top secret and there are only two people who know the full formula! How many flavors of Snapple have been produced? Since the beginning of the Snapple products there have been about 250 flavors made. These are little tid bits of information that I learned while attending an online webinar with the Dr. Pepper Snapple Group. If you have read the About Mama Bee Does page then you know I am a Dr. Pepper addict so when I was asked if I wanted to chat with the brand and get the inside scoop on what they are doing and have been doing I knew I wanted to know more.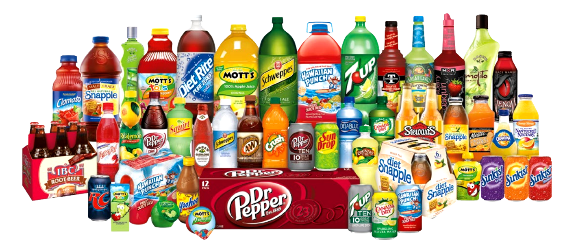 I had no idea that the Dr. Pepper Snapple Group owned so many of the beverages that my boys and I enjoy daily. The Dr. Pepper Snapple Group sells more than 50 brands of carbonated soft drinks, teas, juices, mixers and other premium beverages. Out of the 14 biggest brands, 13 of them are #1 or #2 in their respective category. Chances are there is a beverage that you enjoy comes from the DPSG.
Now I know what some of y'all may be thinking. Soda is not good for you, how can you promote such a brand? The Dr. Pepper Snapple Group development team knows that many of us soda drinkers, when it comes to our beverages, that we consider not only taste when we choose our beverages but also ingredients, cost and availability.
The DPSG has been focusing on Calories in. Calories Out. How is that? CALORIES IN: Half of all innovation projects focused on reducing calories, smaller portions and improved nutrition. CALORIES OUT: Support local and/or national programs encouraging active lifestyles.
The Dr. Pepper Snapple Group commitment:
We believe that healthy lives depend on balance, balancing the calories you consume through food & beverages with the calories you burn through physical activity. Through our existing portfolio, as well as through innovation, R&D and our corporate social responsibility programs, we're taking numerous steps to help the people who enjoy our products achieve that balance. We continue to provide a full range of products, with at least 50% of all innovation projects in the pipeline focused on reducing calories, offering smaller sizes and improving nutrition. We support local and national programs that encourage active lifestyles and fitness. Responding to consumers who want products with only natural sweeteners, we've been testing Naturally Sweetened versions of Dr Pepper, 7UP and Canada Dry, sweetened with a blend of stevia and sugar, with only 60 calories per 12 oz. serving.
Calories in- One step that DPS has taken is as an industry, they have taken full-calorie beverages out of schools voluntarily through the School Beverage Guidelines, which have reduced the calories in beverage shipments to schools by more than 90%. The DPS group have some parents on the team and they get that we want better products for our families. I was constantly watering down juices for my sons when they were younger because of the amount of sugar in the juices. Now I buy Mott's. Mott's: Earlier this year, they introduced a line of bold new flavors that offer 40% less sugar than fruit juices with 100% Daily Value of Vitamin C in three kid-preferred flavors.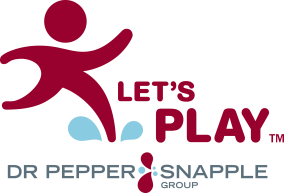 Calories out- Commitment to active play
Two-thirds of children get less than an hour of play a day. They're increasingly time-crunched, with 12 fewer hours of free time per week. Kids ages 8 to 18 spend an average of 7.5 hours per day on media. The consequences of all of this, along with poor eating and drinking habits, is that obesity rates have tripled.
To help address the decline of active play in communities across the U.S., Dr Pepper Snapple Group (DPS) launched the Let's Play program to provide the tools, spaces and inspiration to make play a daily priority. Teaming up with Kaboom, a non profit dedicated to promoting active play, Let's Play has helped build over 2,000 playgrounds across the country. Let's Play has expanded to include older children who lack the opportunity to participate in organized sports due to the cost of equipment, uniforms and entry fees. I have two boys that play sports so I know how costly sports can be.
How can we get more involved in Let's Play?
Online at www.LetsPlay.com is a great place to start! It provides lots of ideas for play with your family. It also provides information about our grants. No matter where you live, there's likely a community that could use an improvement grant on their playground. Maybe their swings are old or they need new rubber coating on the bottom instead of wood chips. Check it out and see how you can spread the word about our grants! Also visit www.LetsPlay.com to take a Let's Play Pledge to devote additional playtime to your family schedule.
Getting the inside scoop on the Dr. Pepper Snapple Group and getting to see a few products that are soon to be released, I do not regret spending time at the webinar. I learned a lot about a brand I enjoy and they gave me even more reasons to love my Dr. Pepper (as well as Mott's juice, Hawaiian Punch, Yoo Hoo, and more). I would love to visit their facility and offer up my taste buds and opinions to be a taste tester for them haha.
What is your favorite Dr. Pepper Snapple Group brand beverage/product? Do you have questions for the Dr. Pepper Snapple Group? Leave your questions in the comments below and I will take those questions to the group to get you some kind of answer.