I only recommend products I use myself and all opinions expressed here are our own. This post may contain affiliate links that at no additional cost to you, I may earn a small commission.
Disclosure: This post is part of a sponsored campaign with The Allstate Foundation and MomSelect. Statistics were supplied by MomSelect but all thoughts and opinions are my own.
Many people have foundations they support and believe in and one of the foundations that I support is the Allstate Foundation's Purple Purse campaign. Why the Purple Purse you ask? Allstate Foundation Purple Purse aims to break the cycle of violence in our nation – one family at a time. I am a domestic violence survivor and a financial abuse survivor. I wasn't the perfect girlfriend but he had no right to treat me the way he did. He made my life a living hell. I'm so glad my Mom got me out when she did.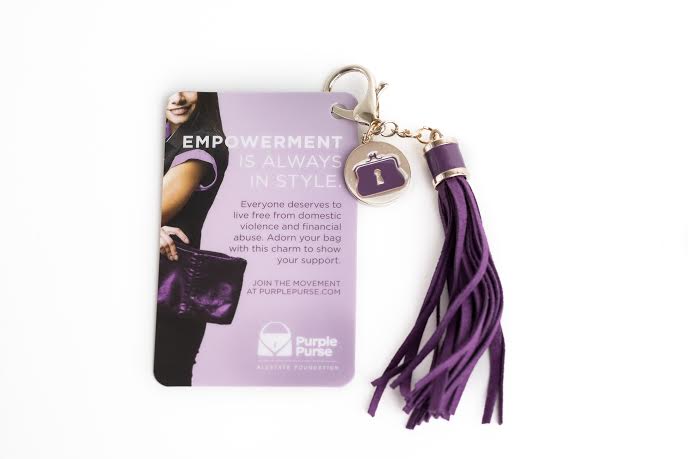 Domestic Violence
Domestic violence affects 1 in 4 women in their life time. Two-thirds of Americans believe that domestic violence is a serious problem, yet just over 1 in 3 have ever talked about it. Allstate Foundation Purple Purse aims to make it fashionable to talk about this difficult topic. The Allstate Foundation is investing more than half a million dollars in the Purple Purse Challenge. The more donations each nonprofit gets, the more it can compete for Allstate Foundation incentive funding. Go to PurplePurse.com between now and Oct. 3rd to join the challenge and help a nonprofit near you.
Financial Abuse
Most people think only of physical abuse when they consider domestic violence. Yet, financial abuse happens in 98% of all cases of domestic violence and is one of the most powerful ways to keep a victim trapped. Domestic violence and financial abuse often go hand-in-hand, but nearly 8 in 10 Americans have not heard much about financial abuse as a form of domestic violence. The number one reason domestic violence survivors stay, leave or return to an abusive relationship is that they don't have the financial resources to break free.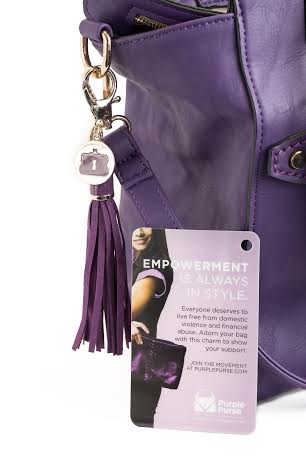 Kerry Washington, Emmy-nominated actress and domestic violence activist, is serving as a Purple Purse ambassador to help raise awareness for the cause and has designed a limited-edition purple purse. The purse was created to represent the center of a woman's financial domain and to inspire women to reclaim their financial independence. You can help ensure domestic violence survivors (likely someone you know) aren't financially trapped in an abusive relationship by joining the Purple Purse Challenge. Open your heart and wallet to stand up for survivors and the organizations that serve them at PurplePurse.com.
If you or someone you know is in need of help please, please seek help and call the National Domestic Violence hotline 1-800-799-7233. There are highly trained advocates available to you 24/7.