I only recommend products I use myself and all opinions expressed here are our own. This post may contain affiliate links that at no additional cost to you, I may earn a small commission.
I received products from
Brew Over Ice
. Opinions are my own.
I was first introduced to Brew Over Ice when I attended Reviewer's Retreat. I had only owned a Keurig for about a month before going to the conference so the different brands and varieties of the k-cups were still pretty new to me.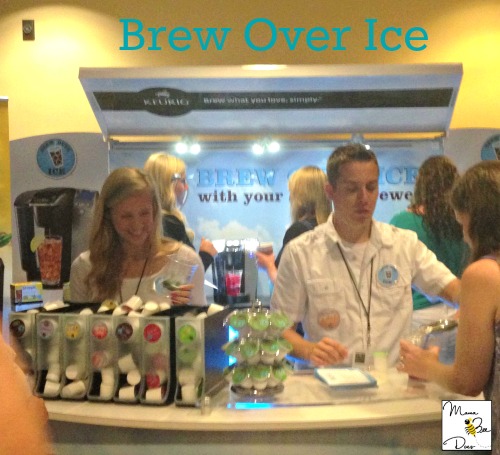 The Brew Crew introduced me to a nice selection of the brew over ice k-cups. My favorite k-cup of that trip was the Vitamin Burst strawberry pomegranate. I also tried the Snapple lemon iced tea. Being such a sweet tea fan I wasn't sure if the lemon would be over powering for me or not but it wasn't and I enjoyed the tea very much.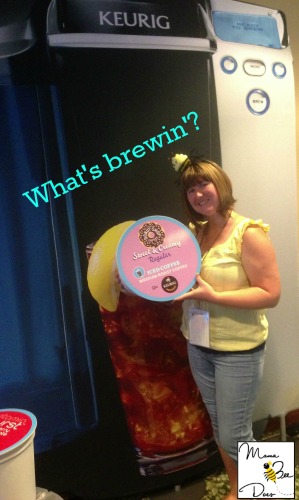 A month later I met up with Brew Over Ice again at BlogHer. After getting home from BlogHer I received a package from Brew Over Ice. I received a blue light up ice bucket, tongs, cup coasters, a tumbler cup and some k-cups.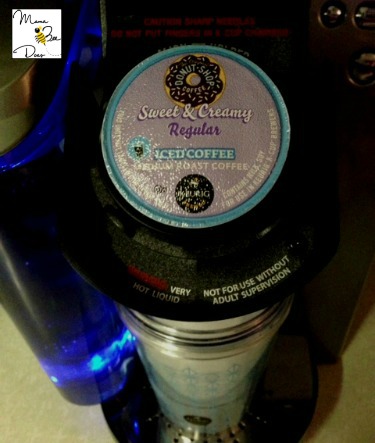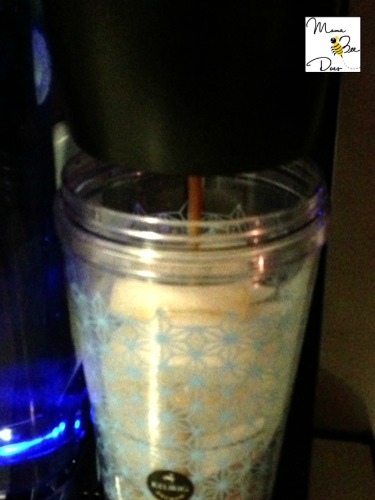 I hated the smell and taste of regular coffee most of my life. Once I became a mom I thought I would try not the regular, plain coffee but the sweeter iced coffee and coffee that was flavored to not taste like plain coffee. I like the iced mocha frappes from restaurants so maybe I'd go for the iced coffee since the smell of the flavored and iced coffees didn't remind me of the smell of the coffee I was used to being around with my grandpa and step dad. Now I'm hooked and have 2-4 cups a day. Before BlogHer my favorite k-cup coffee was the Donut House chocolate glazed donut with an added splash of a creamer but now I have another flavor I reach for just as much as the chocolate glazed donut- the Donut Shop Coffee Sweet & Creamy regular iced coffee.
The Donut Shop Coffee Sweet & Creamy regular iced coffee is just the right amount of sweetness with the caffeinated kick of regular coffee. I don't have to add any creamer to this one, I like it just as it is. The brew over ice k-cups work great with the keurig brew over ice tumbler filled with ice. You give it a quick stir once it has brewed and you don't get a watered down coffee taste.
I still have my Snapple peach tea to try but since I liked the other Snapple k-cup I'm hoping I like the peach tea just as much if not better.
You can enter the Brew Over Ice Sweepstakes or you can get the $2 brew over ice k-cup pack printable coupon.
Who wants to win a Brew Over Ice package like the one I received?
GIVEAWAY!
Brew Over Ice is offering a Mama Bee Does reader a Brew Over Ice products set including the light up ice bucket, tongs, coasters, tumbler cup and k-cup samples. Use the entry form below to gain entries to this giveaway. This giveaway is open to US residents only and will close on August 29, 2013 at 11:59pm ET.