I only recommend products I use myself and all opinions expressed here are our own. This post may contain affiliate links that at no additional cost to you, I may earn a small commission.
I've been a fan (and frockstar ambassador) of Karina Dresses for a few months now. You can read what dresses are my favorites (so far). I'm considered a plus size girl and I'm ok with that. No fat shaming 'round here. Sure I could lose some weight but I love myself no matter what and Karina Dresses allows me to show just how happy and confident I feel inside on the outside. I have been browsing the new fall collection from Karina Dresses and there are so many more options that I can't wait to add to my closet. So many choices!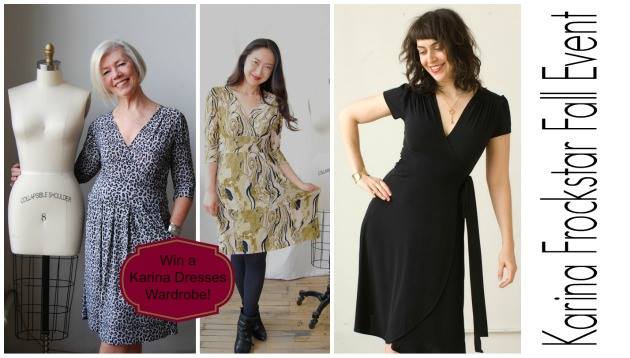 Karina Dresses offers dresses, as well as some tops and skirts for every body. As in every body shape. The Karina Dresses wardrobe fits sizes 0-20 and are made to flatter different shapes and sizes. The Karina Dresses are made in the USA (Brooklyn, NY). The dresses are wrinkle free which means I can look like I spent a long time getting ready for my day even if my dress was waded up in the clothes basket before I put it on. Mama doesn't like to iron so yeah that's a big plus for me. If you are interested you can become a Karina Dresses affiliate. You don't have to take just my word on how great the Karina Dresses are. Check out what these other bloggers had to say about Karina Dresses...
GIVEAWAY
You can enter to win our Karina Frockstar fall event giveaway that includes not just one or two dresses but six! Use the form below to enter this giveaway. Good luck!
disclaimer: I am a Karina Dresses frockstar ambassador and affiliate. I received no compensation for this post.