I only recommend products I use myself and all opinions expressed here are our own. This post may contain affiliate links that at no additional cost to you, I may earn a small commission.
I have been chosen as a Karina Dresses Frockstar (ambassador) and will be bringing you monthly reviews of Karina dresses as well as other Karina Dresses related posts. Posts for Karina Dresses contain affiliate links.
As a Karina Dresses Frockstar I look forward to sharing my thoughts on all the different Karina Dresses with y'all. They look easy to dress up or go casual with. One piece of clothing, some shoes and accessories and I'm ready to go. When attending blog conferences and meeting with potential clients for my blogs and my cake decorating services I want to look like I mean business and I'm sure that the Karina Dresses make me feel like that. I'll be writing for the Karina Dresses blog also and I'll send you that direction when I have posts up over there to share.
Karina Dresses are vintage inspired, independently designed, and made with love right here in the USA. I love their tag line "Dresses for every body.". I am a firm believer that no matter our body shape, size or color we are all beautiful and shouldn't have such a hard time finding outfits that make us feel and help show off that beauty. I love the 1940's style of dresses for women and the Karina Dresses are a modern take on the vintage feel. Dresses that can be machine washed, hung to dry and don't need ironing? How fabulous is that? I despise buying clothes that need ironing after being packed in a suitcase. If I am at a conference (knowing that it's highly possible having photos taken of me on the internet) I want to look my best not like I stayed up late and then didn't feel like ironing my clothes that morning.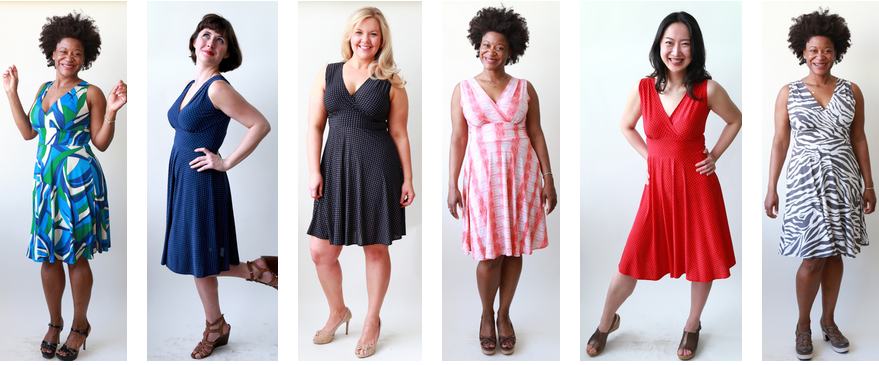 Great things are meant to be shared and Karina Dresses are no exception. Starting today (5/9/14) through Sunday (5/11/14) Karina Dresses are buy one get one for just $40 during their Mother's Day sale. All floral dresses are marked down to $99 through 5/14 also. Buy Mom one of the lovely Karina Dresses and you can get yourself one for just 40 bucks. Or you can buy Mom one and get one for your mother in law. Enter promo code MOTHERSDAY at checkout to get the deal.