I only recommend products I use myself and all opinions expressed here are our own. This post may contain affiliate links that at no additional cost to you, I may earn a small commission.
Homemade McGriddle? Yes please. When I was pregnant with Kaylee, the only thing I wanted from McDonald's was a sausage egg and cheese McGriddle and a large sweet tea. I loved how the maple syrup flavor was made into the pancake bun but it wasn't sticky to hold. Now I can make a homemade McGriddle in my own kitchen without the golden arches and you can too.
This recipe does not require you to make maple syrup crystals ahead of time. It's even easier to make if you have some leftover pancakes from a previous meal. If you have to make the pancakes along with the egg and sausage it will take a little more time but worth it.
I recommend reading through the steps ahead of time so you can decide if you want to make the pancakes ahead of time or make it all at once. Either way, this homemade McGriddle breakfast sandwich will taste great. You can find the ingredients and instructions to make your own homemade McGriddles below.
If you try this recipe, please be sure to tell me about it in the comments or tag me on Instagram @its_shanaka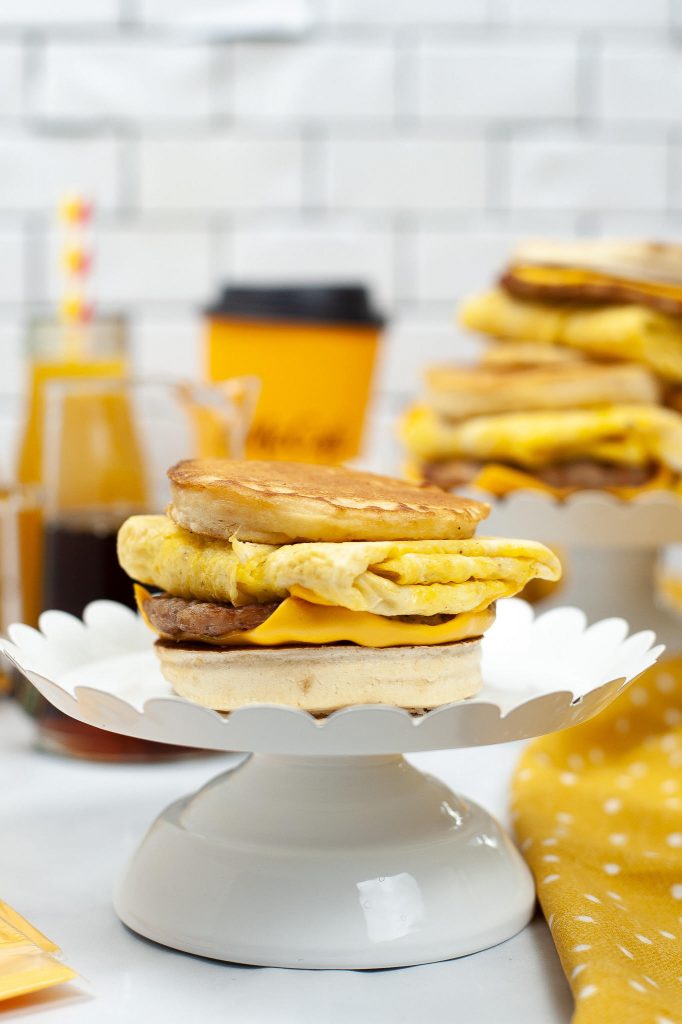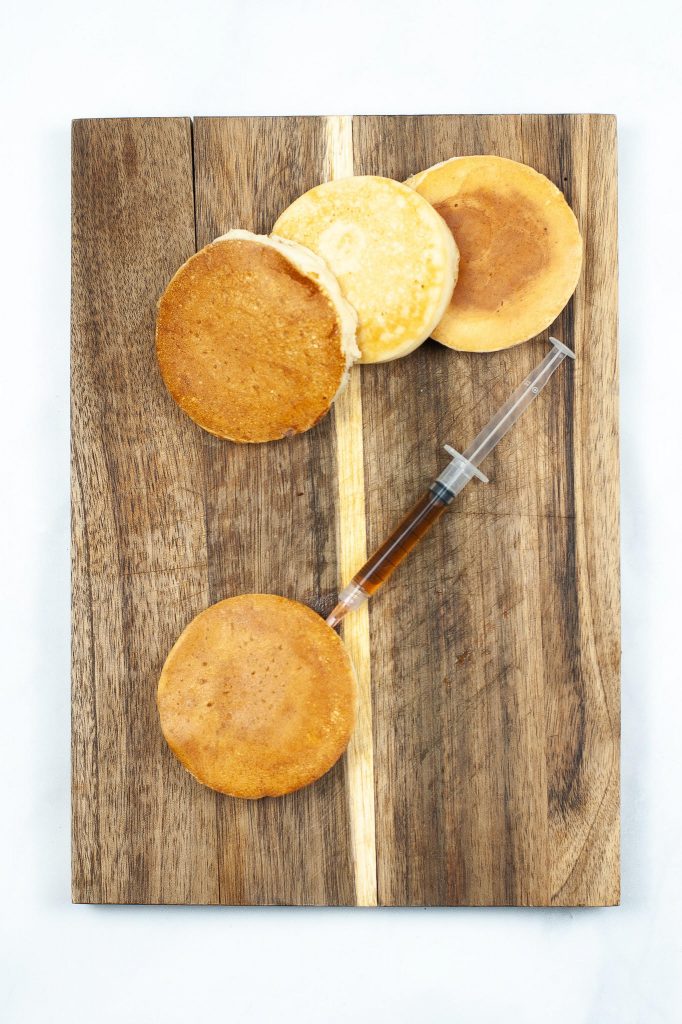 Ingredients for homemade McGriddles
1 & ½ cups dry pancake mix (just add water kind)
1 cup water
½ cup syrup (can be maple or pancake)
4 sausage patties
4 large eggs
4 slices of American cheese (or your favorite)
1 teaspoon salt and pepper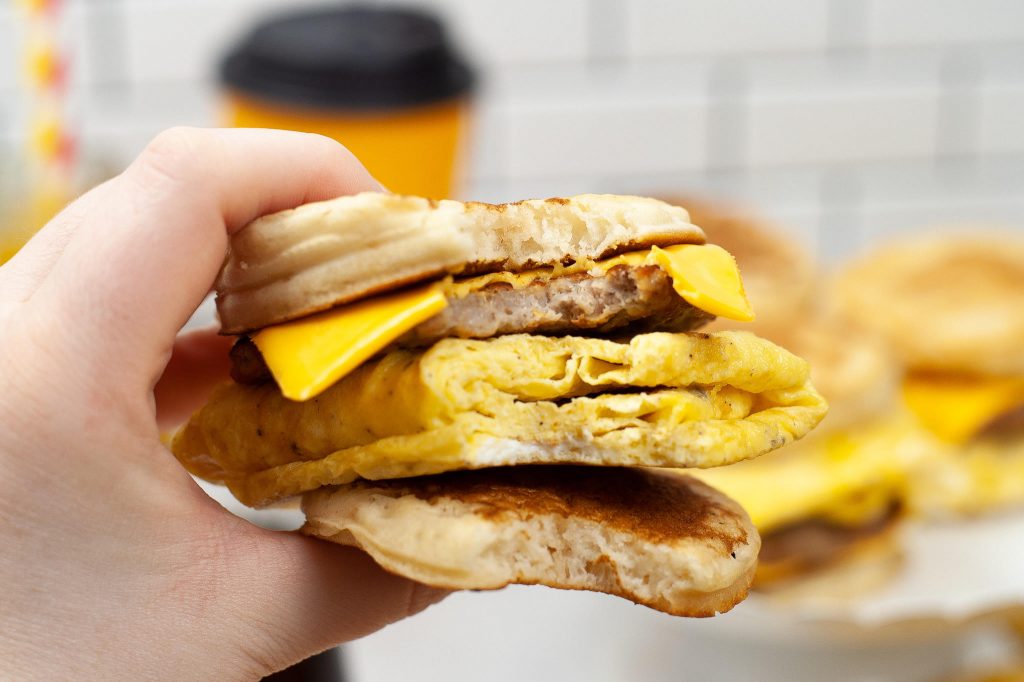 How to make homemade McGriddles
1. In a medium or large size bowl, combine the dry pancake mix and water until smooth.
2. Place a mason jar lid ring in the skillet to make the pancakes (open side of ring down). If you are using a non stick skillet that is coated- do not use a metal ring or cookie cutter, this will scratch the non stick coating off of the skillet. Spray the skillet and ring with non stick cooking spray such as Pam.
3. Turn the stove eye heat to medium. Once medium heating is achieved, pour the pancake batter into the ring filling it halfway. About 60 seconds or when bubbles start to form in the batter you can remove the ring using tongs.
4. Once the ring is removed, using a spatula you can flip the pancake to cook the other side for about another minute.
5. Repeat steps 2-4 to finish making the remaining 7 pancakes. This should give you 8 total pancakes for 4 McGriddle sandwiches.
6. Once the pancakes are all cooled you'll use a kitchen syringe or flavor injector filled with the pancake/maple syrup and inject it into each pancake a little at a time in a couple different spots. You don't want to over fill them and make them gooey because they will then fall apart.
7. In a skillet on medium heat, cook the sausage patties for about 3 minutes per side.
8. Scramble each egg individually, cooking only 1 egg at a time. Pour the egg into the skillet allowing it to cover the entire bottom of the pan like the start of an omelette. After about 30 seconds of it cooking you'll want to fold it twice into itself. Then fold it in half to fit the sandwich.
9. Assemble the sandwich- bottom pancake, sausage, egg, cheese, top pancake or whichever order you prefer with the pancake layers as the bun.
10. Serve and enjoy.