I only recommend products I use myself and all opinions expressed here are our own. This post may contain affiliate links that at no additional cost to you, I may earn a small commission.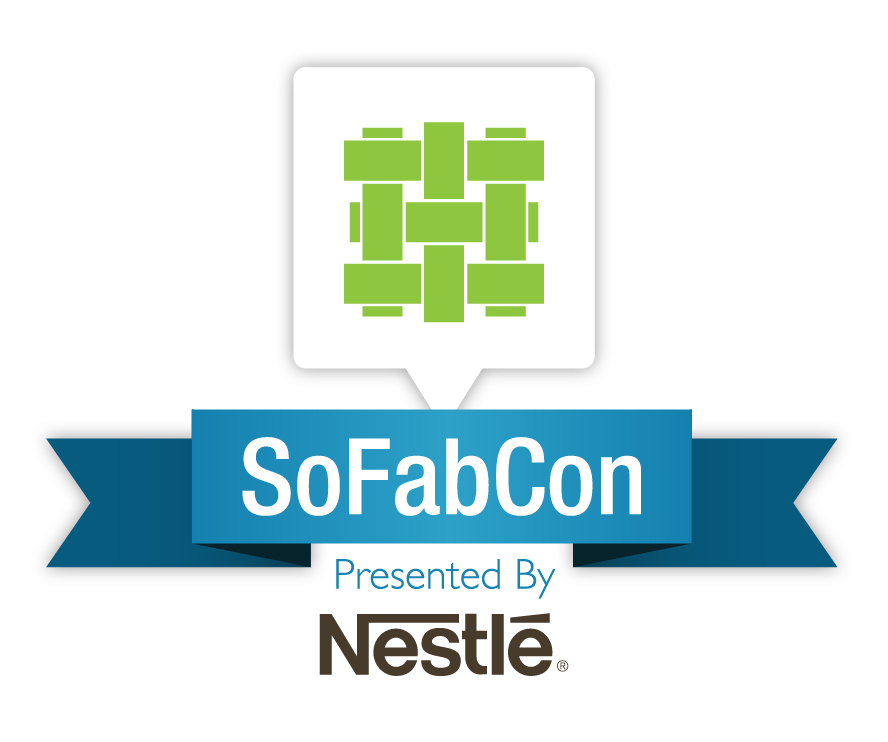 I've been a SoFab member for two years now. I remember when I was sent out on my first shoppertunity. I felt like I was going to be kicked out of the store for taking photos ha ha. It was like mystery shopping sort of. Now I snap photos left and right without thinking twice about it. Thanks to the other rocking bloggers of SoFab and the always helpful #Cbias crew my blog and I have both grown leaps ad bounds. The SoFab group was great support when I lost my step dad last summer. It's not just a bunch of employees and bloggers. We are a real community that are there for one another. I was surprised when there was an announcement from Collective Bias that there would be a SoFabCon conference this year. SoFabCon will be held May 3-5, 2013 in Bentonville, Arkansas. I was all ready to buy my ticket to go but then found out it would cost me $500 for a flight. Its about 11 hours to drive so I didn't think it would be meant for me to attend this year. Then I see a tweet on twitter that Collective Bias is giving away 12 full conference pass sponsorships- that's ticket, flight and hotel room! They will choose 6 SoFab members and 6 from the general public (non SoFab members). They asked to get creative so here I am. Writing a blog post? How creative right? Well this isn't just a blog post. I broke out in song with my Fly Me to SoFabCon remix. I started to bake a special cake for the contest and post photos but figured this would be out of my element and different and give y'all a giggle.
All of the photos are from shops/posts that I have done over the last 2 years for SoFab.
For those who may not be able to understand some of the words (I spoke my words and the software remixed the song on its own) here is what I was saying-
I joined SoFab 2 years ago. Met many other bloggers that I didn't know. Not knowing where to start or what to do, I was very welcomed in by the Cbias crew. I've had the pleasure of working with great brands and been given great opps as my blog expands. It's not just about you and me. We all give back to our community. Child hunger, education and health- we've helped support them all. I get paid to drink coffee and bake. Taking all those shop photos is a ball. The time I spent learning in SOFabU gave my recipe shots a much better view. #SoFabCon would be a conference treat- but the airline says that's 500 bucks a seat! Yeah I #LuvSoFab and think #Cbias rocks. All most as much as Ted R's socks. Fly me to SoFabCon please? (it repeats different parts then ends with Ted R socks and fly me to SoFabCon part)
I've never been to Arkansas. This little country girl is ready to branch out and fly high. Some SoFabCon conference sessions will include brand reps that will allow bloggers to hear from them directly. Add that in with all the sessions on web, media kit and SoFab shoppertunities and there will be a lot to take in. I believe you're never too big or small of a blog to ever have enough knowledge for growth. I'd love to meet up with some bloggers that I met IRL last year at my first ever conference and meet many more that I have yet to meet up with in person. Thanks to Collective Bias and the Social Fabric community my blog and I have both come a long ways but there is still so much that I feel I need to learn. I don't want to be the best blog or blogger I just want to be the best me that I can be. Then there's always the chance to meet Courtney V., Mel L., Kim J. and the other Collective Bias crew members and of course I'd love to re-visit with Ted R(ubin) and his socks.
disclaimer: This post and video are an entry in the SoFabCon #LuvSoFab sponsorship contest.