I only recommend products I use myself and all opinions expressed here are our own. This post may contain affiliate links that at no additional cost to you, I may earn a small commission.

How many of you love cooking but despise the clean up afterwards? I could cook and bake all day as long as there is someone or something to do the clean up of dishes. Washing dishes is a chore I have done only because if I didn't no one else would. Its either get the dishes washed or I'd have to resort to my plan B of burying the disappearing "broken" dirty dishes out in the back yard and just going and buying new ones each week haha. No, not really, the dishes honestly do get washed.
We celebrated my oldest son's 10th birthday last week. It was a Duck Dynasty theme. My little country boy requested fried chicken legs, potato salad, baked macaroni and cheese, redneck calamari, and a small birthday cake with 2 dozen brownie cupcakes.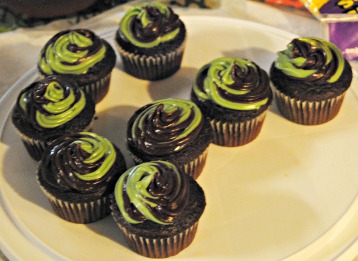 I shared last month how well Cascade Platinum worked on our macaroni and cheese dishes. Well, the Cascade Platinum and Cascade Platinum rinse aid works just as well on day old brownie dirty dishes as well as those baked on macaroni and cheese dishes.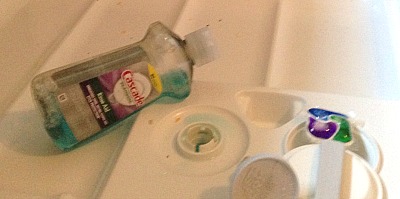 Are you guilty of dish-wasting time in the kitchen and by that I mean needing to pre-wash your dishes before the dishwasher washes the dishes? Yes? Then no more with Cascade Platinum. Cascade Platinum is specifically designed to work best when food is left ON dishes. Why? Because the enzymes in Cascade Platinum are designed to attach themselves to food particles, breaking them down so that they can be easily washed away - even 24-hour stuck-on food! No food means the enzymes have nothing to latch on to.
HERE ARE SOME MORE DIRTY LITTLE (fun) FACTS:


GIVEAWAY!
Who wants to win a Cascade Platinum gift set? Cascade is offering a Mama Bee Does reader a Cascade prize pack. This giveaway includes:
· 1 pack of Cascade Platinum
· 1 Bottle of Cascade Rinse Aid
· Whisk
· Spatula
· Wine Topper
· Sugar Sifter
Use the giveaway form below to get entries in this giveaway. This giveaway is open to US residents only and will close on October 23, 2014.
disclaimer: This review was made possible by Double Duty Divas and Cascade. I was provided the featured product free of charge to facilitate my review, but all opinions are 100% mine.