I only recommend products I use myself and all opinions expressed here are our own. This post may contain affiliate links that at no additional cost to you, I may earn a small commission.
Disney inspired churro cupcakes? Yes please! The Disney Parks are still closed right now. To help us be as happy as a Disney duck with a churro they gave us the Disney churro recipe! As if churros aren't fantasmic enough on their own how about topping a cupcake with a churro? Not only can they help you cook up the magic at home but it's also a sweet treat for Cinco de Mayo at home or just because.
ingredients for churro cupcakes
This recipe makes 2 dozen or 24 cupcakes. You'll need...
Cupcake batter:
2 cups all-purpose flour
1 cup granulated sugar
½ cup butter; softened
2 eggs
2 teaspoons vanilla extract
2 teaspoons baking powder
¾ teaspoon baking soda
2 teaspoons ground cinnamon
¾ teaspoon salt
½ cup sour cream
½ cup heavy cream
Cupcake topping:
1 cup butter; melted
2 cups granulated sugar
3 tablespoons ground cinnamon
A batch of churro bites or store bought churros if you can find them
Cupcake icing:
2 cups butter; softened
5 cups powdered sugar
1 tablespoon ground cinnamon
5 tablespoons heavy whipping cream
1 bottle of salted caramel sauce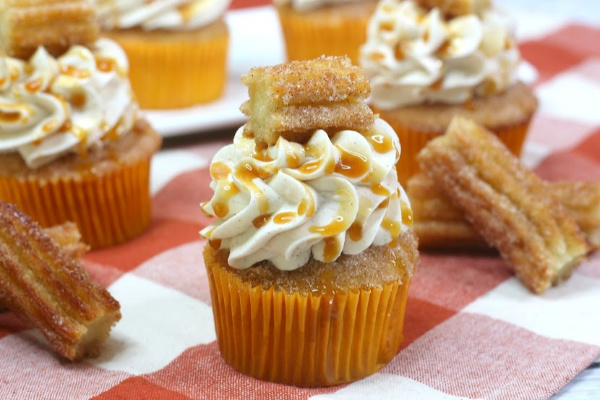 How to make churro cupcakes
Cupcakes directions:
- Preheat the oven to 350 degrees F and line a muffin/cupcake pan with cupcake liners.
- In a stand mixer, beat together the sugar and butter for the cupcake batter.
- Add the eggs and mix again.
- Add the vanilla extract, salt, baking soda, baking powder, and cinnamon and mix again.
- Add the sour cream and heavy cream and mix.
- Add the flour a little bit at a time and mix again until you have a smooth batter.
- fill each cupcake liner ¾ with batter and bake for about 18-22 minutes.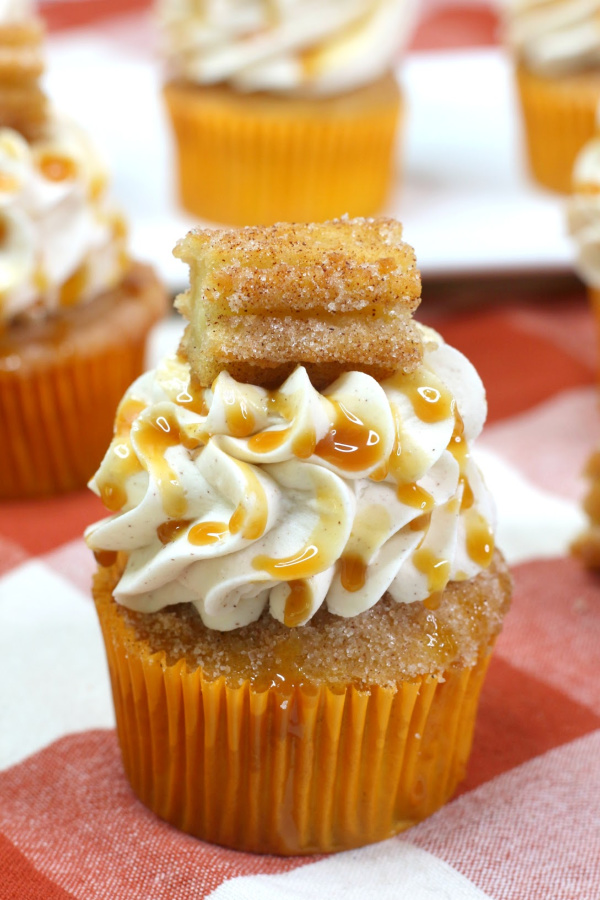 Churro cupcakes topping
While the cupcakes are baking, melt the butter for the cupcake topping in a microwave safe bowl big enough for you to dip cupcake tops in. In a separate bowl, combine the cinnamon and sugar for the topping. Set both bowls to the side.
Making cinnamon icing
Combine all of the icing ingredients except the powdered sugar in the stand mixer and mix on low speed. Add the powdered sugar a little at a time to the bowl as you mix. Continue to mix on low speed until stiff peaks begin to form. Take a piping bag with a star tip and fill it ¾ with the icing.
Once the cupcakes are done and completely cooled you can then dip each cupcake in the melted butter and then dip the cupcakes in the cinnamon sugar mix. Once they have the toppings you can then squeeze the cinnamon icing on each cupcake and then drizzle the caramel sauce. The final touch is top each cupcake with a yummy churro.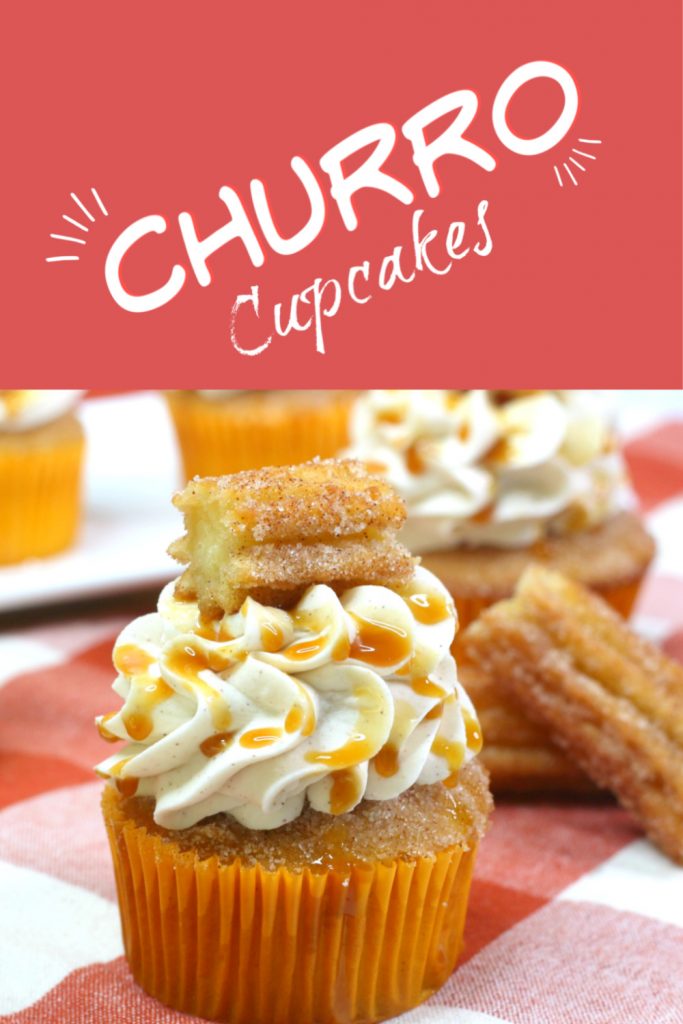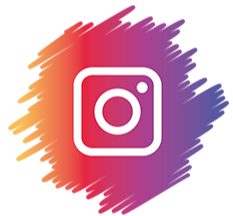 If you make this recipe and decide to share it on Instagram please tag me @its_shanaka or use the hashtag #ItsShanaka so I can see your creations. I hope you all follow along with me on Facebook, Instagram, Twitter, and Pinterest. I work full time and have online college classes so there are some days when I'm not as active but I still love my social media friends and would love to connect with y'all.