I only recommend products I use myself and all opinions expressed here are our own. This post may contain affiliate links that at no additional cost to you, I may earn a small commission.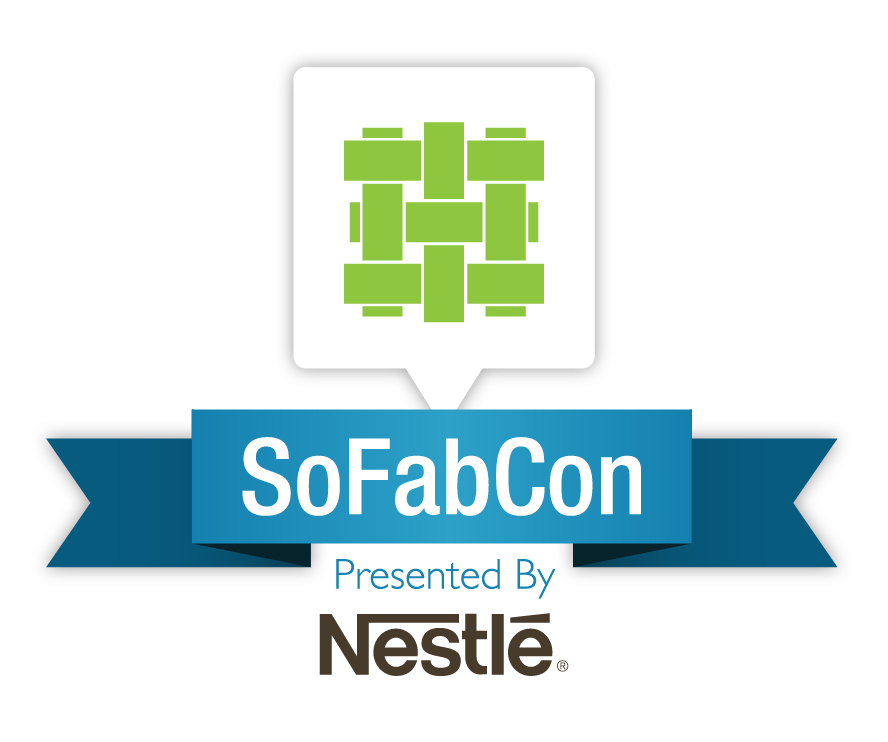 It has been announced on the SoFabCon site so it's time to celebrate! What am I celebrating? I'm celebrating creativity. My Fly Me to SoFabCon remix won me a spot as one of the 12 #LuvSoFab sponsorship contest winners for a trip to Bentonville, Arkansas in May to attend the SoFabCon conference. You can read the #LuvSoFab winners announcement to see the other 11 creative ladies that won sponsorships as well. I was waiting and waiting for the announcement email to come out last week. Then up popped the email notification on my iPhone- "SoFabCon contest winners announced". I went right in to the email and saw that there was a YouTube video. I played the video and waited. I didn't have to wait long as the first winner announced was little ol' me! As it often happens, my name was said as Sha-knock-a (no worries Jasmine- everyone does it). It's actually pronounced Shonica or Shanukkah.
I am beyond excited. Following the contest on twitter I was reading and watching the entries as they flowed in. There were a lot of creative, heart felt entries. After watching and reading so many of them I felt like I probably wouldn't have a chance at winning. I still believed in my own entry but was afraid to get my hopes up to high if I wasn't picked as a sponsorship winner. I was surprised at the emails I received after I posted and shared my YouTube video entry. People were wanting to know how I put my video together. My answer is my iPhone and 2 iPhone apps (and my creativity of course) 😉 I used Songify and iMovie to put my video together. Songify isn't rated very well with users but it served its purpose well enough for what I wanted. I have used iMovie before for some of my Shaklee 180 videos so using it was a breeze. The $4.99 for iMovie is worth every penny for me.
I have connected with many of the other SoFabCon attendees all ready thanks to #SoFabCon on twitter and the SoFabCon '13 Facebook group. I have business cards on the way, I have a new cocktail dress and some purple heels along with some other fun conference wear. I'm looking forward to getting out of the ol' daily jeans and tee for a change. I must find some Ted and John approved socks to wear. I have my new phone battery extender and a Belkin surge protector. I'm still trying to decide on a piece of carry on luggage. I'll have more posts to share the closer it gets to conference time. I just wanted to share the good news with y'all.
Do you have any travel, packing or conference advice?