I only recommend products I use myself and all opinions expressed here are our own. This post may contain affiliate links that at no additional cost to you, I may earn a small commission.
Dessert dips, do you enjoy them? If you don't make dessert dips, you totally need to be. This cake batter dip recipe gives you the joy of getting the cake batter flavor without the guilt of eating any raw, not so safe for you, egg batter.

Admit it, you do it too. You're baking a cake and there is a bit of cake batter left in the bowl. You take your finger is swipe it up and lick the batter, don't you? I know it's not exactly the safest thing to do because yeah there is raw eggs in it but it hasn't stopped me yet. With this cake batter dip recipe you can have your cake batter and eat it too, safely.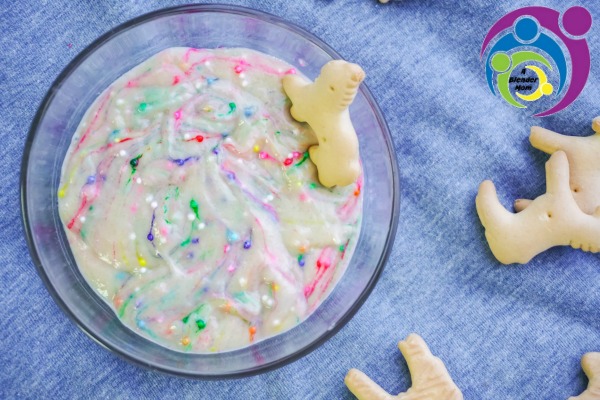 Ingredients:
1 & ¾ cups all purpose flour
1 cup sugar
1 & ½ cups water
2 teaspoons vanilla extract
1 teaspoon white vinegar
½ teaspoon salt
2 tablespoons nonpareils sprinkles
Directions:
1. Toast raw flour in order to kill bacteria. Simply place the flour on a cookie sheet and allow it to bake for five minutes at 350 degrees.
2. In a large bowl, combine the flour, sugar, and salt.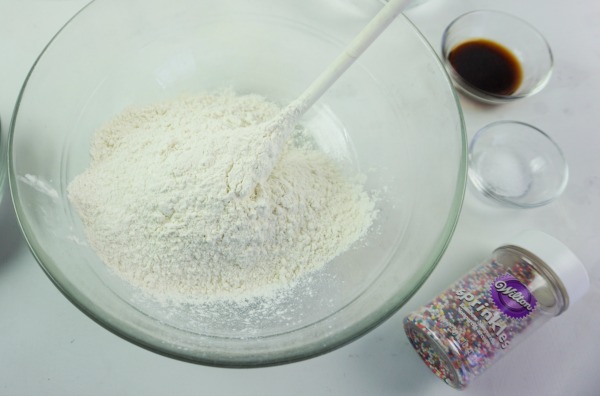 2. Add in the water, vinegar, and vanilla extract and stir until the mixture is smooth like cake batter.
3. Add the sprinkles and lightly stir. To much stirring can cause the sprinkles to fade in to the batter too much- giving it a not so pleasant coloring.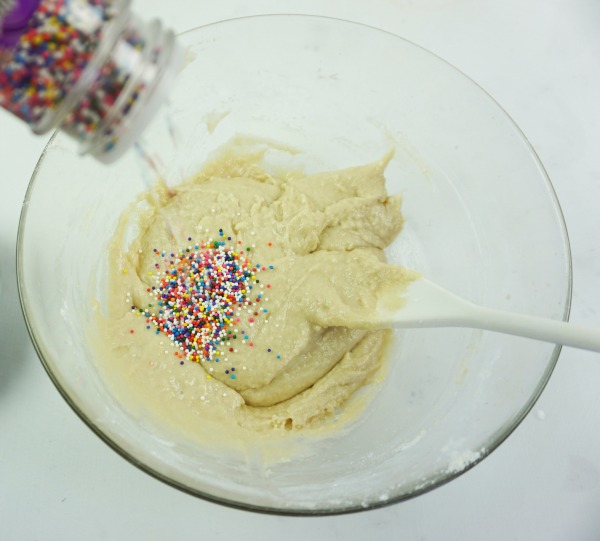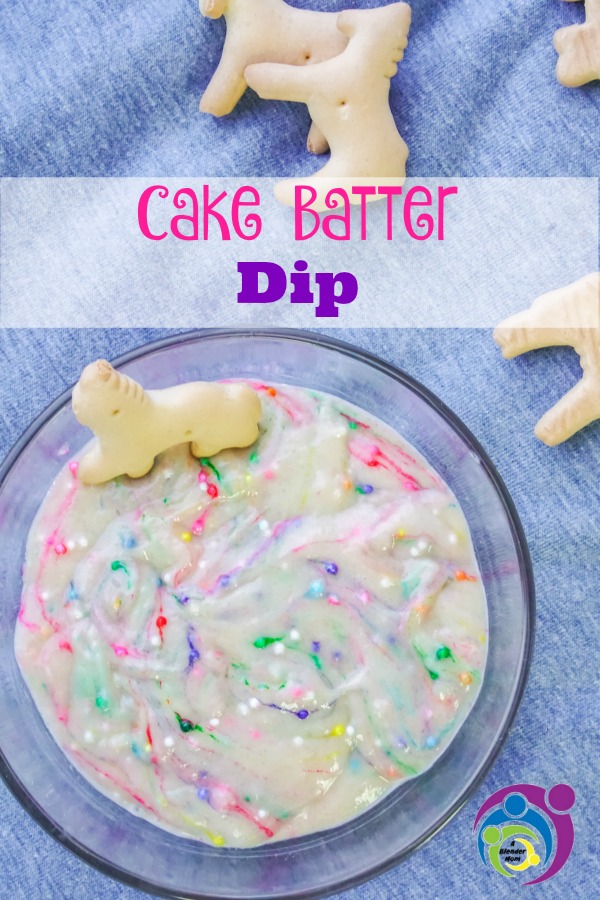 [amd-zlrecipe-recipe:15]
FAQ's for dips:
Should this be refrigerated before serving?
You can either make it right before you are going to need it or you can make it ahead about an hour. I wouldn't suggest making this the night before as the longer the sprinkles sit in the dip the more they will run in to the dip.
Can this dip be frozen?
I haven't had any leftover to freeze but if it's stored in a container with a tight lid I don't see why not. You'll want to just thaw it in the fridge overnight or set it out at room temperature.
What is best to serve with cake batter dip?
I usually use animal cracker (cookies), graham crackers, Teddy Grahams, Oreos, pretzel sticks, Nilla Wafer cookies, cinnamon tortilla chips, or fruit for dippers.
How long can the dip sit out?
I wouldn't want to eat any of it after about two hours if it lasts that long and it's warm, blech, but there are no raw eggs or dairy ingredients in this particular dip that could harm you if left out for a long period of time.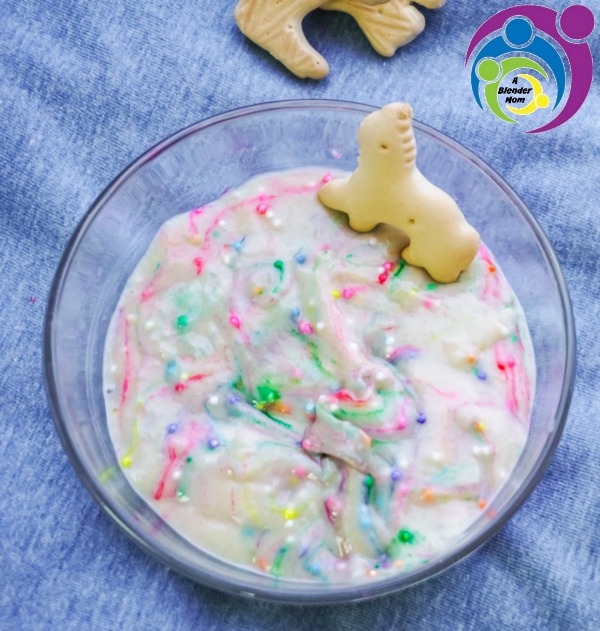 For more no bake dessert recipes you can check out this 15 No Bake Desserts round up.