I only recommend products I use myself and all opinions expressed here are our own. This post may contain affiliate links that at no additional cost to you, I may earn a small commission.
When I think of Belle and the new live action movie Beauty and the Beast I think: blue (Belle's dress in the beginning of the movie), yellow (her ballgown), and roses (the Beast's enchanted rose under glass). Did you happen to catch the final trailer for Beauty and the Beast during The Bachelor last night? The live action Disney movie will be in theaters March 17!
I wanted to make some Beauty and the Beast inspired doughnuts and for me that is my favorite flavor- blueberry doughnut with a yellow glaze and rose embellishment. If you're having a Beauty and the Beast themed party this blueberry doughnut recipe would make a great snack or dessert and you should also try the Grey Stuff... it's delicious.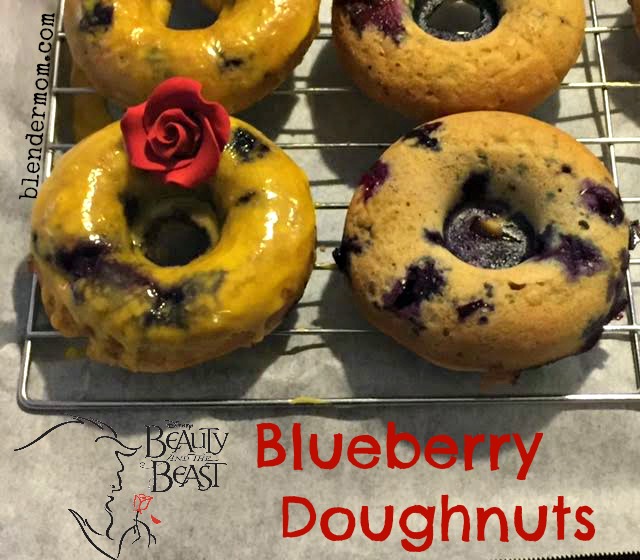 blueberry doughnut recipe
Ingredients:
doughnuts-
1&½ cups all purpose flour
½ cup brown sugar
1&½ teaspoon baking powder
½ teaspoon baking soda
½ teaspoon cinnamon
½ teaspoon nutmeg
1 egg
2 teaspoons vanilla extract
5 tablespoons butter
½ cup plain Greek yogurt
1 cup milk
1 cup fresh blueberries
doughnut glaze-
2 cups powdered confectioners sugar
¼ cup milk
1 teaspoon vanilla extract
yellow coloring gel
*Optional* rose embellishments
Directions: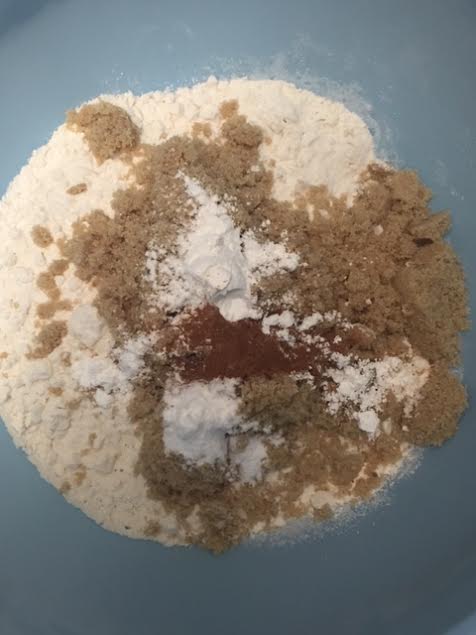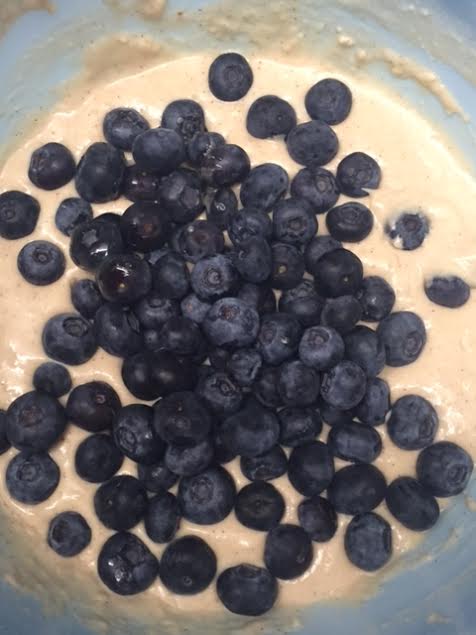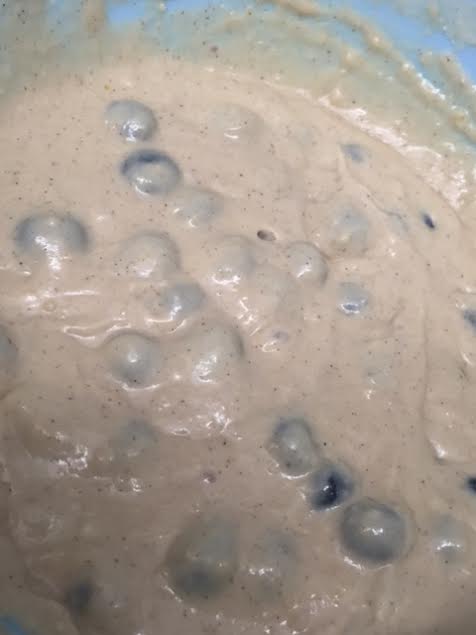 Preheat oven to 375 degrees.
Spray doughnut pan with non stick spray.
In a bowl whisk together the dry ingredients- the flour, brown sugar, baking powder, baking soda, cinnamon, and nutmeg.
In a separate large bowl mix together the wet ingredients- the egg, butter, yogurt, milk, and vanilla extract.
Pour the bowl of dry ingredients in to the bowl of wet ingredients and stir well.
Gently fold in blueberries.
Fill each doughnut well ¾ full with blueberry batter.
Bake 10-12 minutes or until the doughnut tops spring back when lightly touched.
Cool 5 minutes in pan and then flip doughnuts out on to cooling rack and cool completely.
In a small bowl whisk together the powdered sugar, milk and vanilla extract for the doughnut glaze. Add the yellow gel to make the yellow the similar shade to Belle's gown.
If glaze is too thick add more milk and if it's too thin add a little more powdered sugar as desired.
Dip doughnut tops in to the bowl of glaze and add optional roses and let doughnuts rest on cooling rack for glaze to firm.
Beauty and the Beast blueberry doughnuts