I only recommend products I use myself and all opinions expressed here are our own. This post may contain affiliate links that at no additional cost to you, I may earn a small commission.
Just like all the upgrades in baby products since I had my two boys maternity clothes seem to have changed a lot as well. I hated buying maternity clothes with my other two pregnancies. I felt like my wardrobe back then was more about function (just keeping me covered all three trimesters) and less about fashion. While browsing maternity clothes online I came across some dresses that I loved. After researching the styles I discovered PinkBlush maternity. PinkBlush offers lines of women's, maternity, and maternity plus clothes for today's modern woman.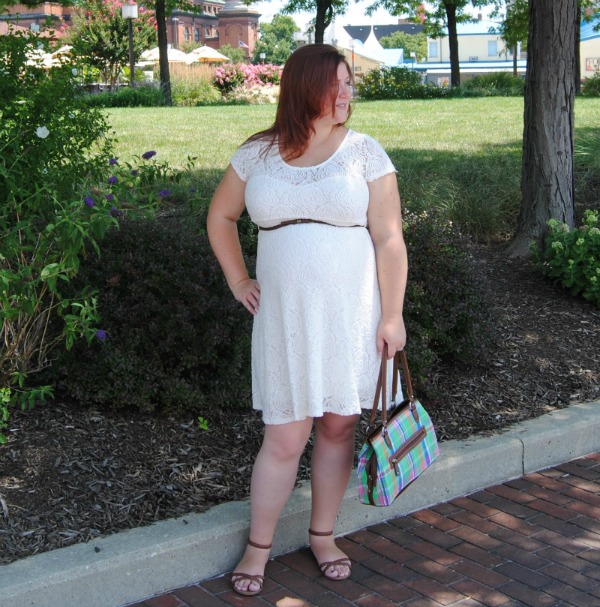 Why did I choose PinkBlush? Maternity clothes should not only be functional and comfortable but they should also keep me feeling beautiful as my body grows and changes over the course of the nine months of pregnancy. I wanted to get some clothes that I could wear on the day to day, some for special occasions, and I wanted clothes that I could even wear after having my baby. Back when Jersey Boy and I were planning to have a gender reveal party I knew I wanted to wear a white dress for the party. I came across the ivory lace belted maternity dress from PinkBlush and as I ordered it I hoped that it was "the one" for the party.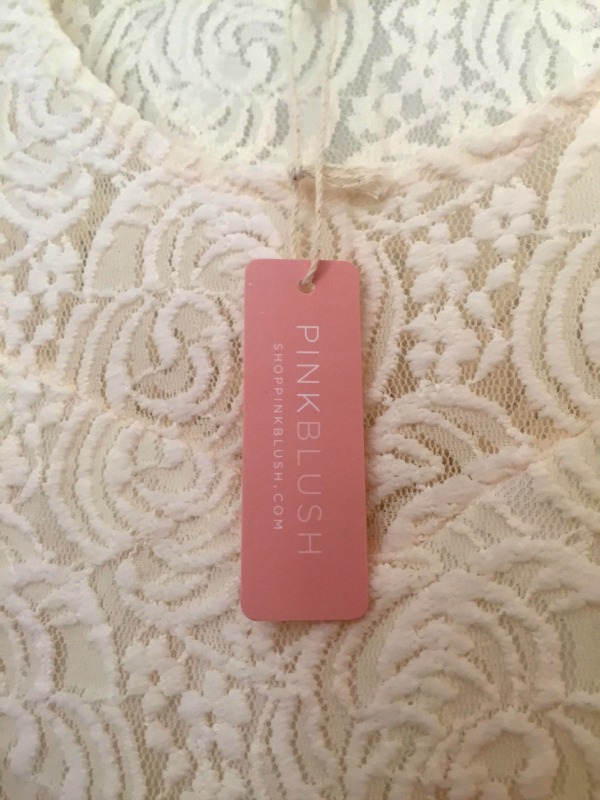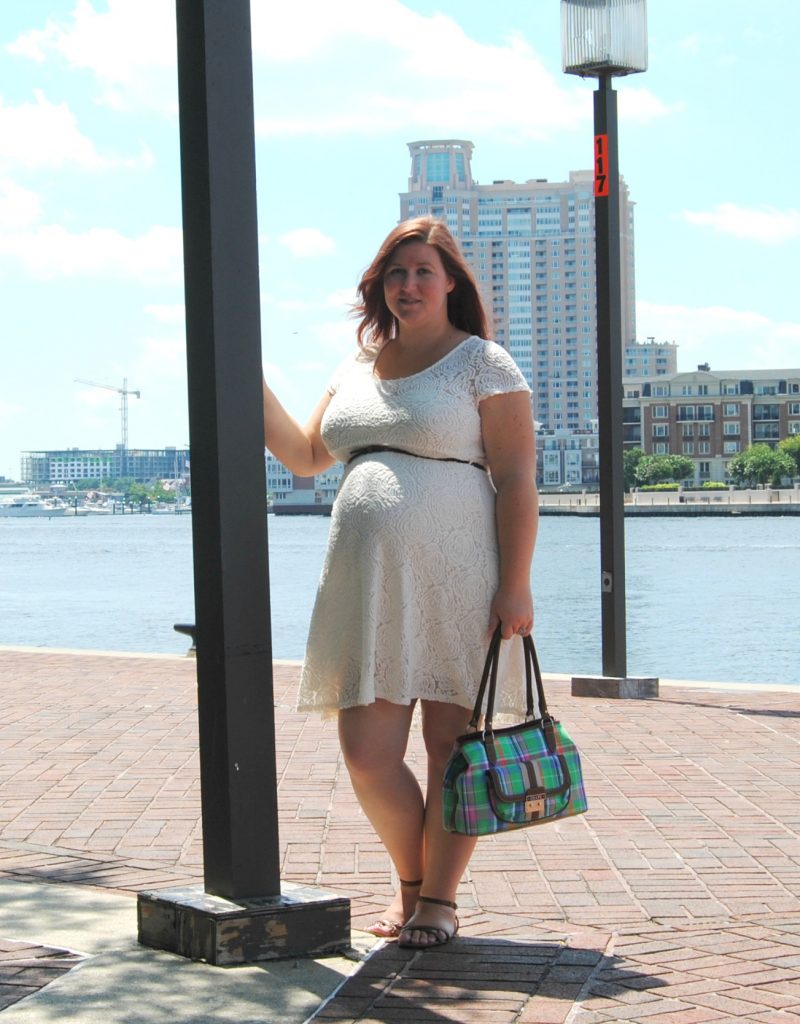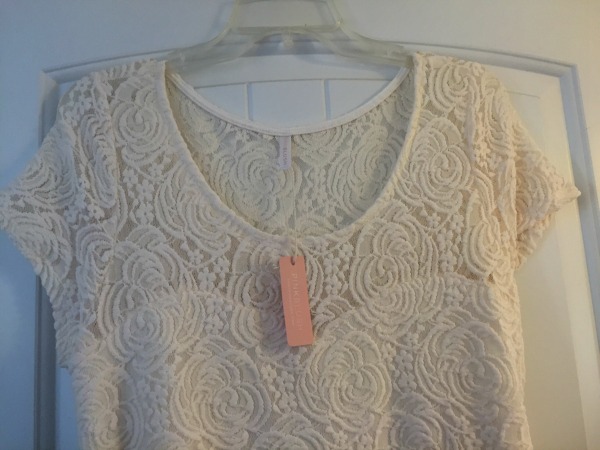 The dress was indeed the one. I love it. The lace maternity dress is so comfortable and had me feeling super feminine and confident every time I wear it. I wore my PinkBlush dress for our gender reveal party when we told family and friends that we were having a girl. I also wore the dress during a trip to Baltimore with Jersey Boy. It was high 90's most days that I wore the dress. This dress quickly became one of my go to outfits this summer. I plan to get one (or more) of the same dress in the new fall colors since little Kaylee is due the end of November. I could continue to wear the lovely lace dress on my day to day or dress it up and wear it to the family parties during the holiday season even right after Kaylee is born.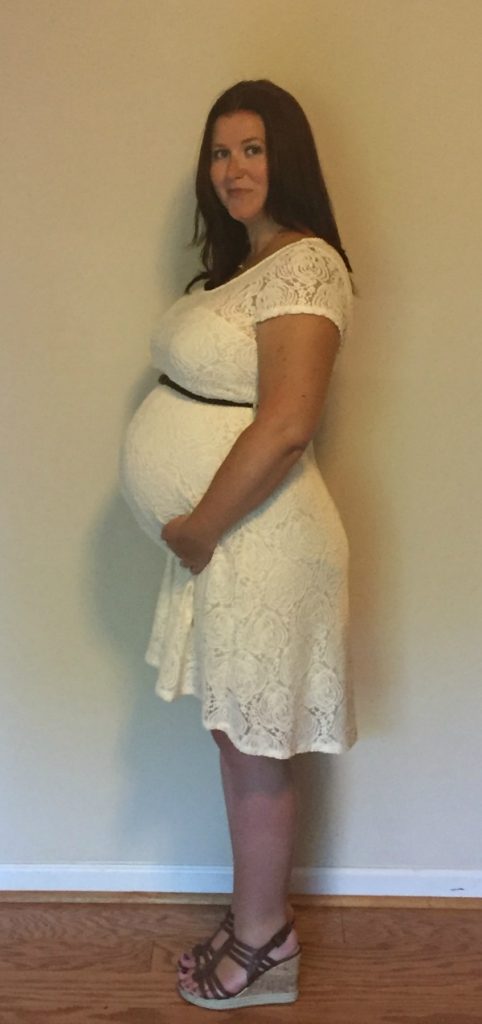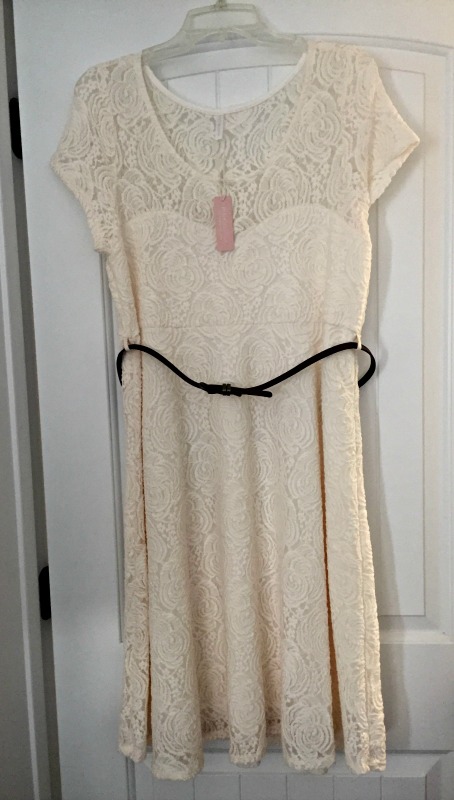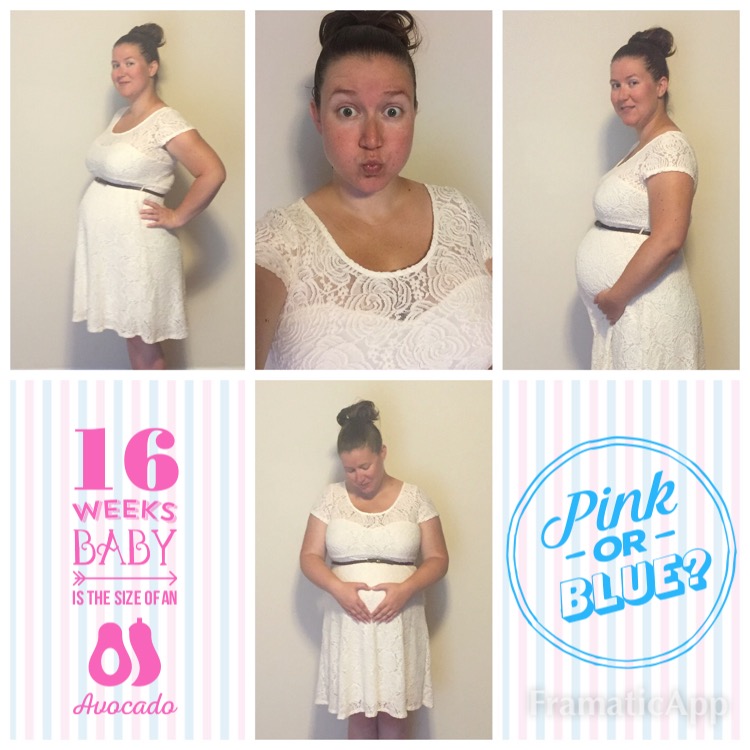 The bust part of the PinkBlush maternity dress is shear lace above the chest giving the bust area of the dress a corset shaped appearance. The lining of the dress is thick enough to wear you can't see through it but not too thick to where it made me hot and super sweaty during the summer. I do wish the belt was a little bit longer because now with my 24 week bump I have the belt on the very last notch and it has started to ride up under my chest to where it kind of gets lost and not that visible some times. I'm normally a 14 or xL in clothes and the xL maternity dress is a great fit for me.
Would I continue to get pieces from PinkBlush maternity? Absolutely. I am also looking forward to trying the non maternity clothes of their women's line as well. From the pregnancy day to day, baby showers, weddings and more PinkBlush is now a go to shop for me. PinkBlush also offers free (standard) shipping on all U.S. orders.
GIVEAWAY!
Click the photo below to be taken to Instagram where one winner will be chosen to win a $75 giftcard to shop at PinkBlush which can be used on maternity and the non maternity clothes. The PinkBlush giveaway ends August 10, 2016 and has low entries right now so your chances are pretty good at the moment. Winner of the giveaway must not have won a PinkBlush giveaway within the last 3 months.