I only recommend products I use myself and all opinions expressed here are our own. This post may contain affiliate links that at no additional cost to you, I may earn a small commission.
36, how the heck am I 36 now? I feel like I just had my 21st birthday, ha. My birthday was this past Friday. Hello paid holiday off from work this year. What better way to celebrate another trip around the sun than with no bake birthday cake bites? I'm cheating on keto from my birthday through the second week of July. I need a counting carbs break and I want some real cake dang it. If you aren't counting carbs and just want the real cake too then this recipe is for you. There is no baking required so it's like edible cookie dough but in cake form.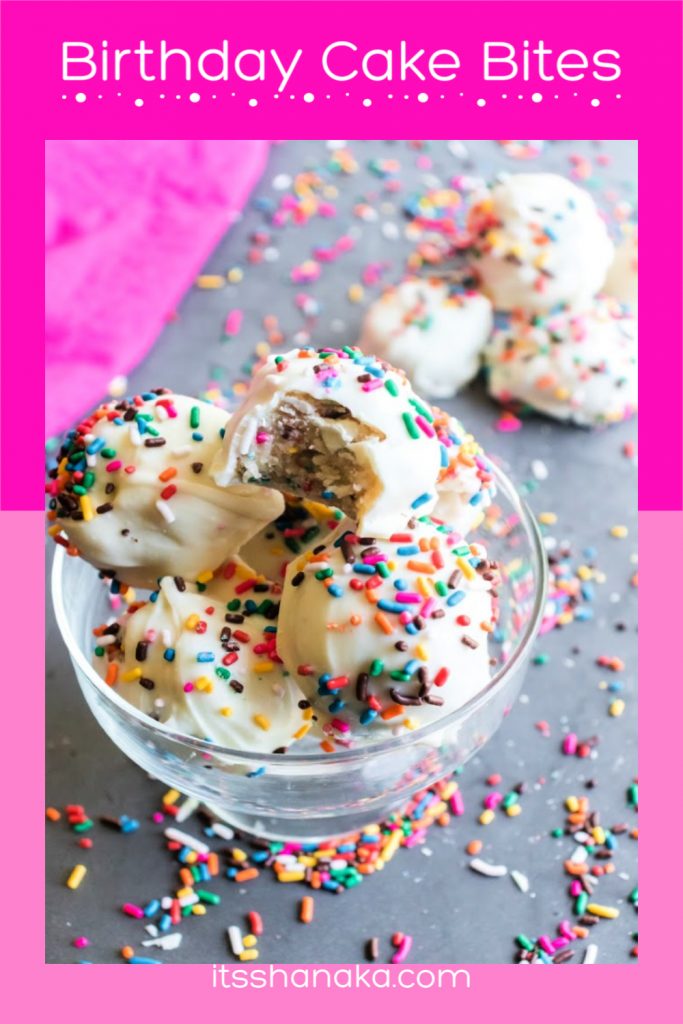 This recipe makes 15-20 cake bites depending on how big/small you make them.
Cake Bite ingredients:
2 cups of dry cake mix, any flavor (for these we used Funfetti)
½ cup flour
¾ cup granulated sugar (I use Dixie Crystals)
12 tablespoons unsalted butter; room temperature
1 tablespoon Adam's Best vanilla extract
2 tablespoons milk
½ cup sprinkles + more for topping
20 oz. melting chocolate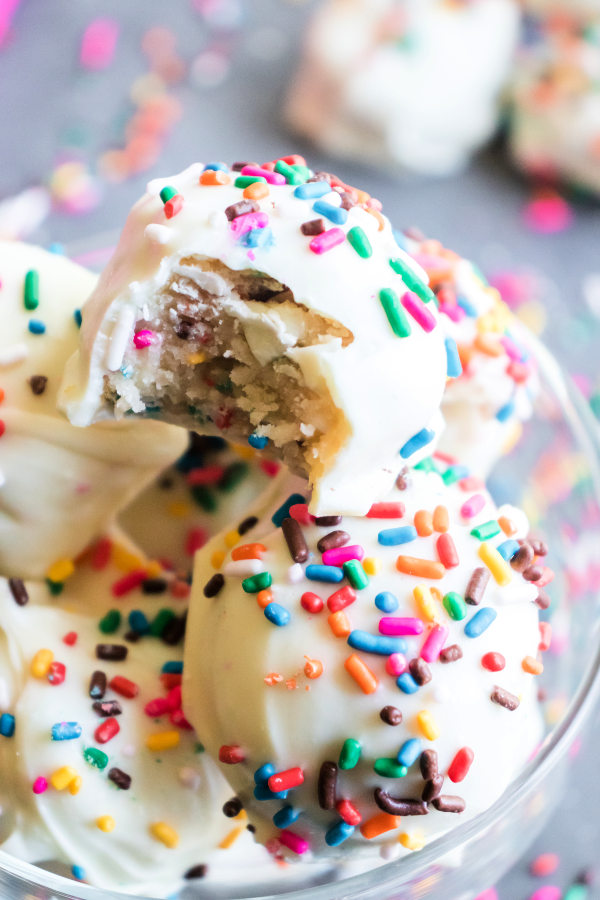 How to make no bake cake bites
Toast raw flour in order to kill bacteria. Simply place the flour on a cookie sheet and allow it to bake for five minutes at 350 degrees.
Combine the cake mix, flour, sugar, butter, vanilla, and milk together in a large bowl. Mix all together with a wooden spoon or rubber spatula until dough forms and can be formed into a ball.
Add the ½ cup sprinkles and gently fold them in.
Melt the 20 oz. of melting chocolate in a microwave safe bowl for 30 seconds at a time and stir between each interval.
Cover a baking sheet pan with parchment paper.
Using a cookie scoop, scoop cookie dough balls from the large dough ball out on to the parchment paper.
Dip each cake ball into the melted chocolate making sure to cover the entire ball, shaking the excess off.
Return the chocolate covered cake bites back to the parchment paper and add more sprinkles to the tops before the chocolate cools on them.
Freeze the cake bites for 20 minutes and then serve or store them in a air tight container in the fridge.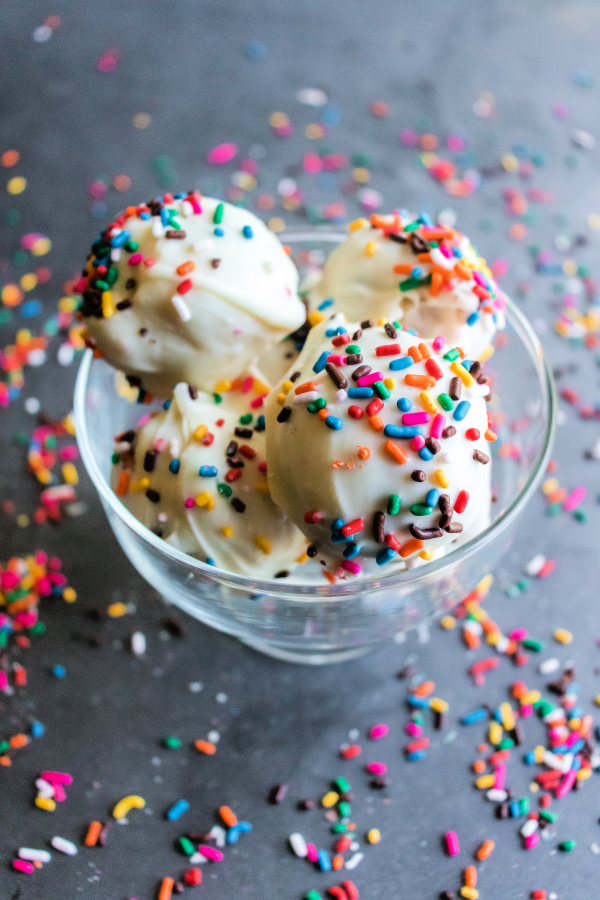 These cake bites give you a nice amount of sweetness to tame your sweet tooth without having to heat up the kitchen with the oven. You can match the melting chocolate and sprinkles with the birthday party theme, holidays, or make them just to eat as a snack after the kids have gone to bed 😉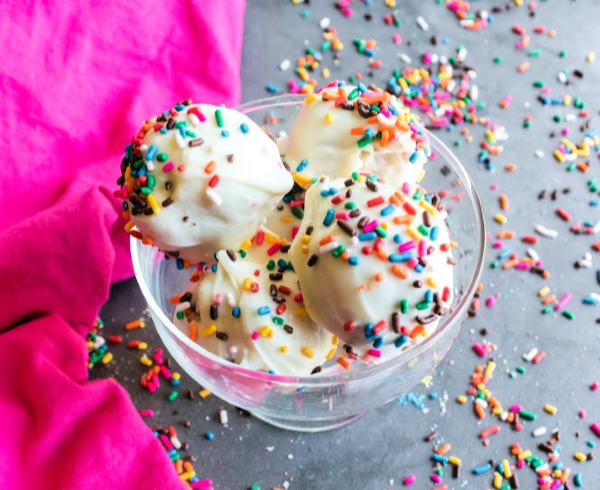 Welcome to the 4th Annual #SummerDessertWeek event hosted by Angie from Big Bear's Wife. We're celebrating all things summer with a week-long event that is absolutely filled with some of the best summer dessert recipes! Follow the hashtag #SummerDessertWeek on social media to find recipes and make sure to check out the bottom of this post for even more summer desserts!
Check out the amazing #SummerDessertWeek recipes from our bloggers today!
Ice Cream & Chilled Desserts:
Summertime Pies:
Sweet Summertime Cakes and Cupcakes:
No Bake Treats:
Baked Desserts: