I only recommend products I use myself and all opinions expressed here are our own. This post may contain affiliate links that at no additional cost to you, I may earn a small commission.
Last weekend the family and I took a day trip to the Massanutten Water Park in McGaheysville, Virginia. The Massanutten Resort and indoor/outdoor water park is about 2 hours from our house so it made for a nice mini vacation with 3 of the kids. Unlike some other places I have been to you don't have to stay at the resort to be able to visit the water park.
Massanutten Water Park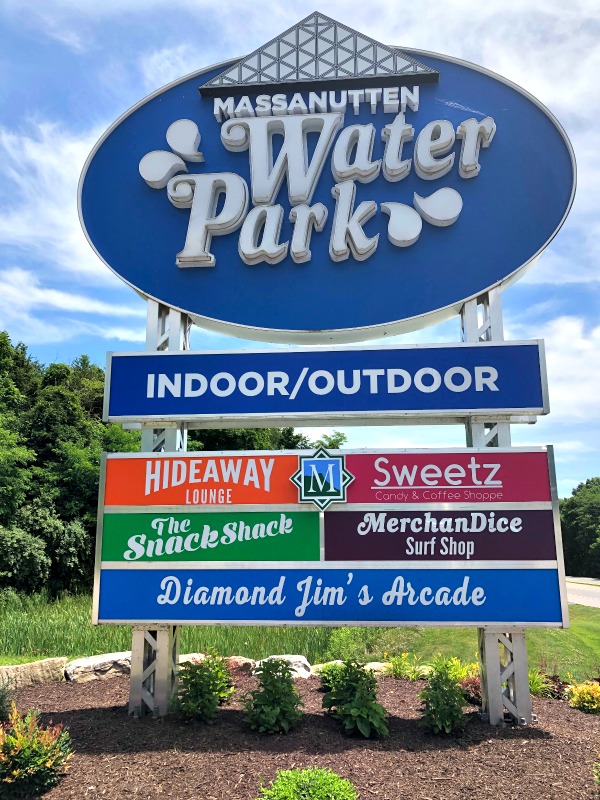 The water park opened at 10am but we got there around noon. They have a park schedule so you can see what days/times they are in operation. There are also different levels of Massanutten water park admission rates. It was pretty hopping with only being open for two hours. We got our wrist bands and then walked down to the outside part of the park to our cabana. You can rent a cabana for $125/day.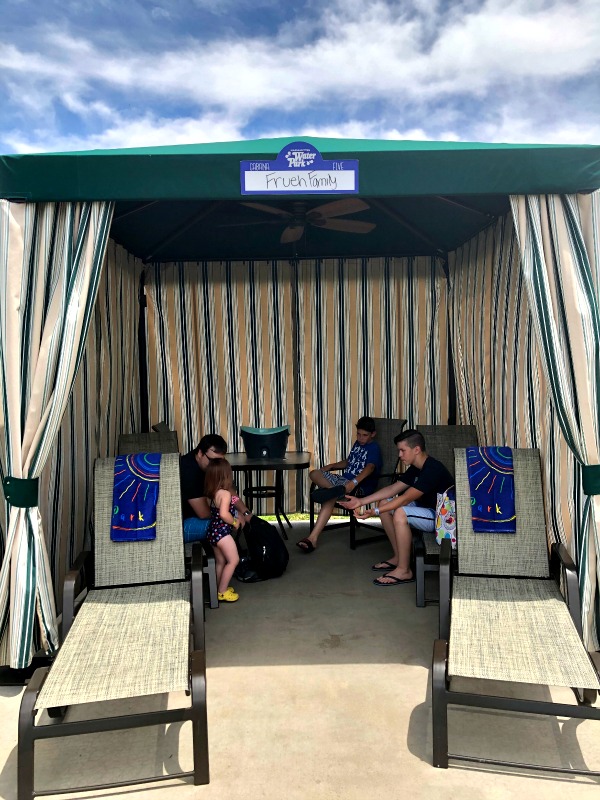 It was totally worth it not having to be in the sun the entire day or going back and forth from a locker to wherever we were in the park at the time. With your cabana rental you get dedicated service to the Chill Grill that is outside. When you want to place an order you raise the flag outside of your cabana and the staff comes to you and takes your orders and then brings the food to you. You can either pay as you go or open a tab for the day. You can relax and wait in the cabana with your shade, fan, table and chairs, electric and usb charger(s), free WiFi and more and relax out of the sunshine for a bit while you eat.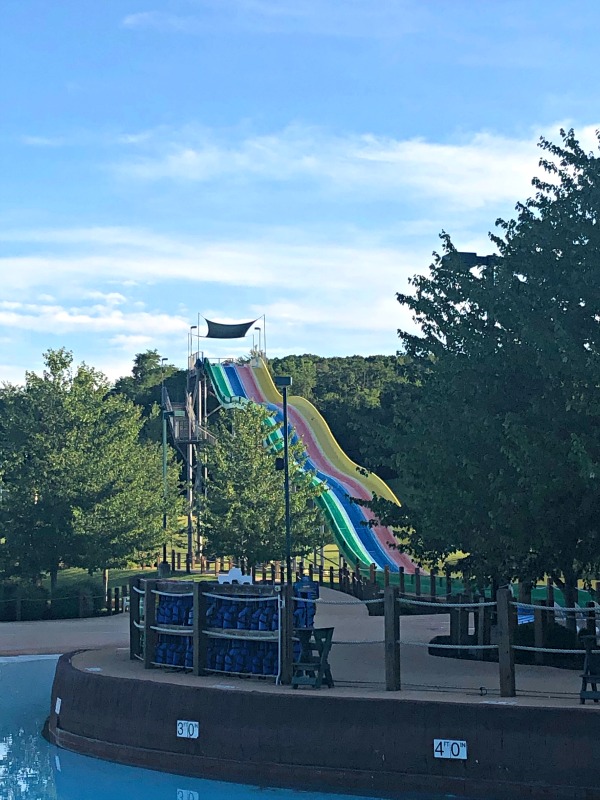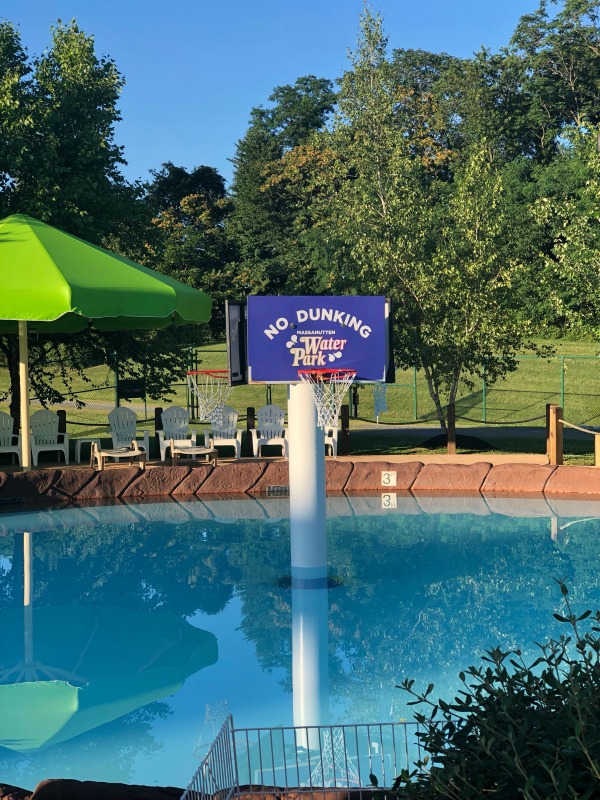 After playing in the outdoor part of the park for a while we decided to rest in the cabana and order lunch. We had burgers, ½ lb. foot long hotdogs, chicken sandwiches, and chips. All of the kids ate their food and were saying how good it all was. I had the black angus ½ lb. foot long hotdog and I was very full after eating all of that, but it was so worth it. After lunch we headed to the indoor part of the water park for the rest of the day.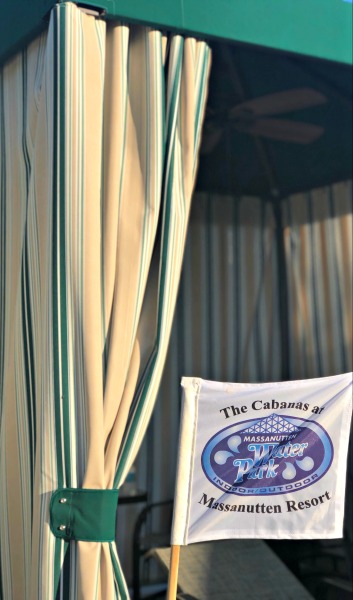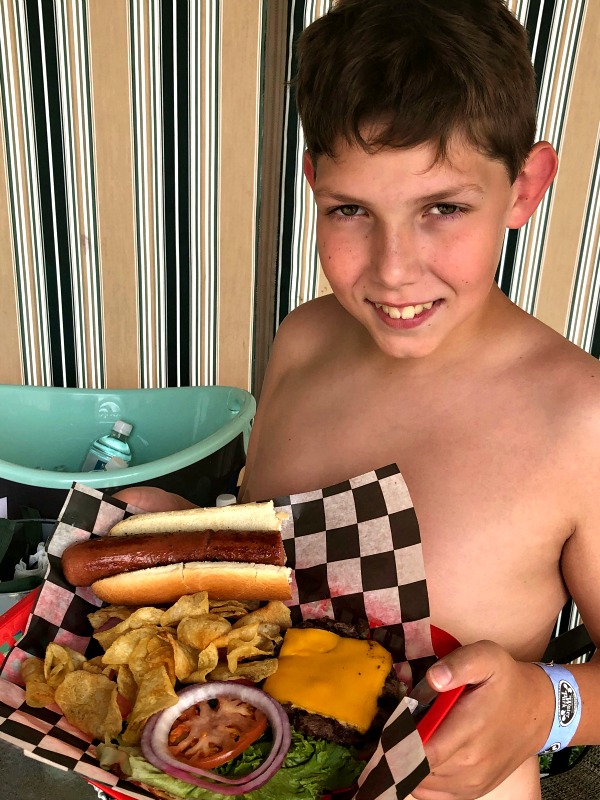 There is so much to do at Massanutten WaterPark. There are slides, slides with tubes, kiddie pools, lazy river, and the big play area in the center of the building. The boys stayed on the tube slides most of the afternoon. They even managed to get Jersey Boy in on the fun and went zooming down the tube slides on a 3 person tube. Their faces as they came shooting out at the bottom was priceless. I wish I had captured a photo quick enough but I got them as they zipped past me in a blur.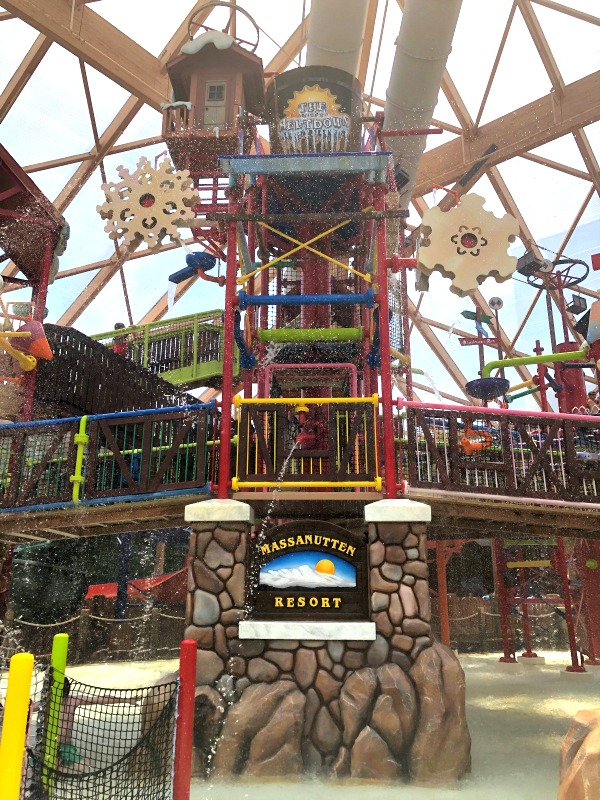 With indoor and outdoor activities like blue ridge rapids, frog pond, hot springs, splash-a-nutten, rockingham racer (slides), white caps, and so much more you can easily spend an entire day here and never be bored. Kaylee enjoyed the lazy river and pool time with her daddy. She isn't quit old enough to do a lot on her own just yet but she still had a lot of fun. She has sensory overload being around groups of people so I was pleasantly surprised at how well she did with the crowd inside the park. We did get her to go down one of the little slides by herself, which was a win. She did have fun as we spent time in the arcade. I think her favorite was bowling, hitting the buttons to "help" everyone take their turns, and riding on the motorcycle with her bubba. I hit it big on the Wheel of Fortune game and snagged a couple nice sized rolls of tickets from the claw machine. Jersey Boy spent his arcade card on the video games.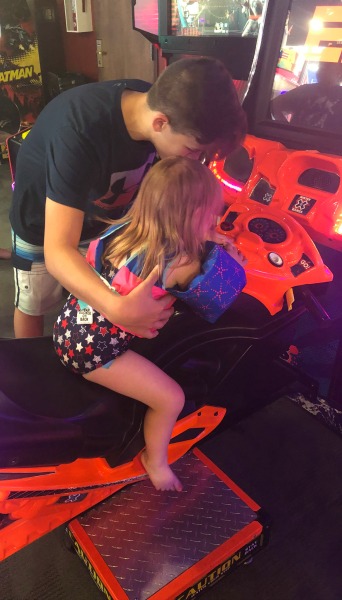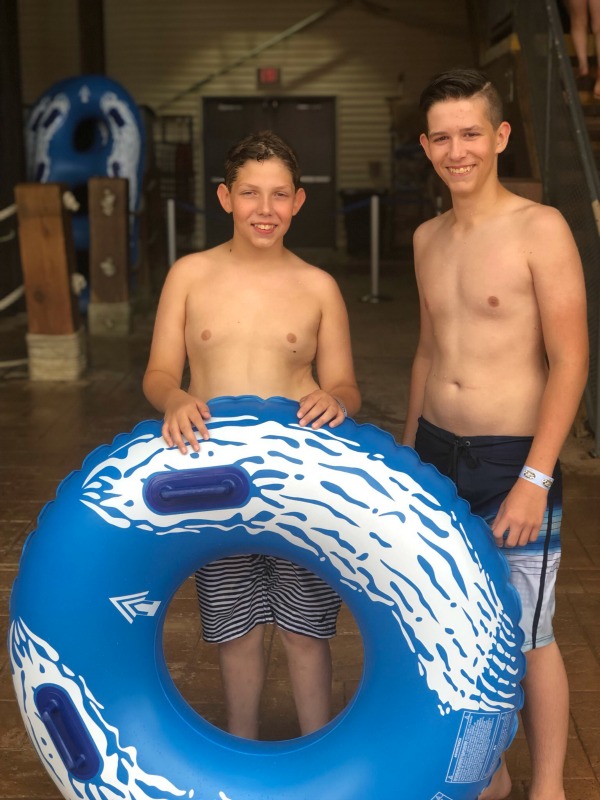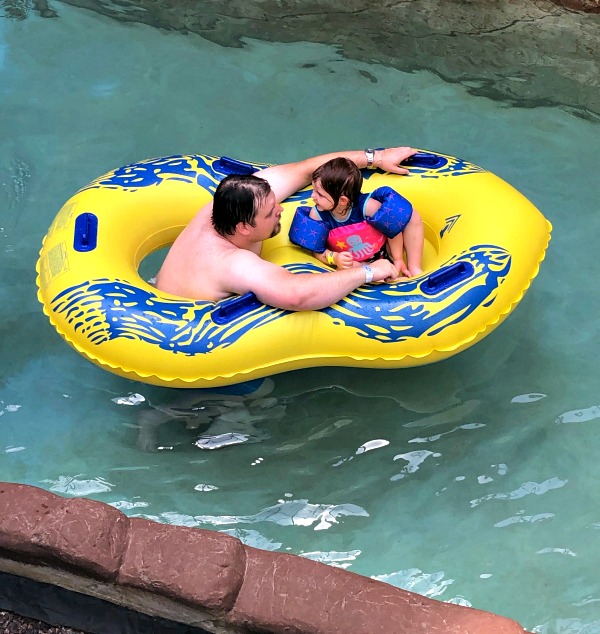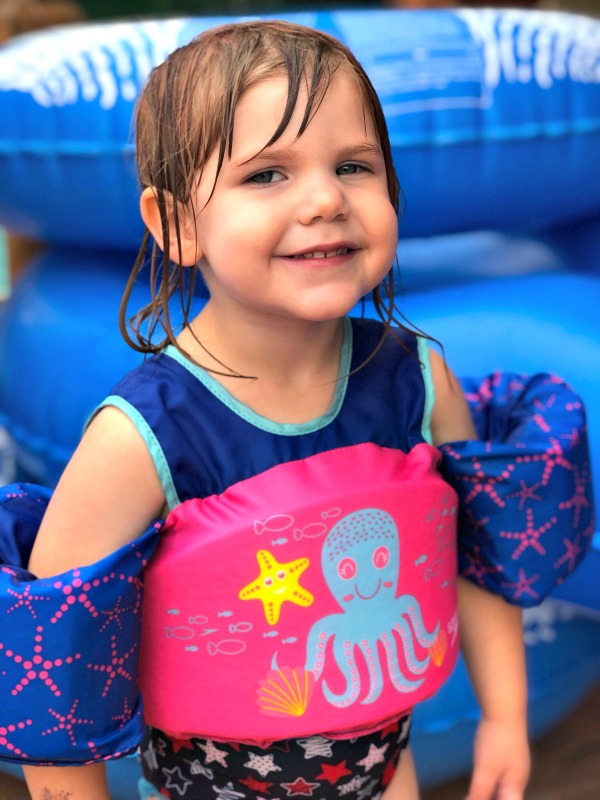 Towards the end of our day Jersey Boy and Kyle jumped in line for the Massanutten Flowrider. I wanted to try that out so bad but my fear of flashing the crowd had me chicken out. Watching rider after rider show their abilities to "surf the nutt" was fun to watch. The lifeguards at the front of the Flowrider were showing each person different moves to try and stunts to attempt. I watched one guy surf so well that they had him doing push-ups off of his board while out on Flowrider. Maybe I will remember to bring a cover up next time and attempt it myself because after watching my guys do it I was a bit envious at the fun they were having.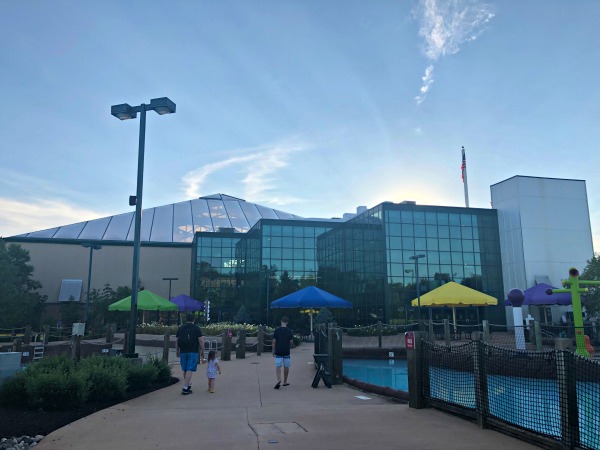 Have you been to the Massanutten Water Park before? Have you stayed at the resort? I'd love to go back again and also spend a night or two at the resort. Jersey Boy wants to go back and give the resort golfing a swing.