It's Shanaka
Hey y'all, My name is Shanaka (pronounced shaw-nuh-kuh) and I'm the lifestyle content creator here. I've been in the blogging world since 2007. I'm now 35ish and decided that it's time to remind myself of who I am as a whole person, that I am more than just a Mom even though I'm still a hot mess. My purpose for It's Shanaka is that I want y'all to see that it's ok to be a hot mess. Some days I'm a hot mess then some days I'm more of a spicy disaster. No one is perfect. I share about my family, recipes, travel, my love of Disney, and more so come along and hop aboard the hot mess express with me.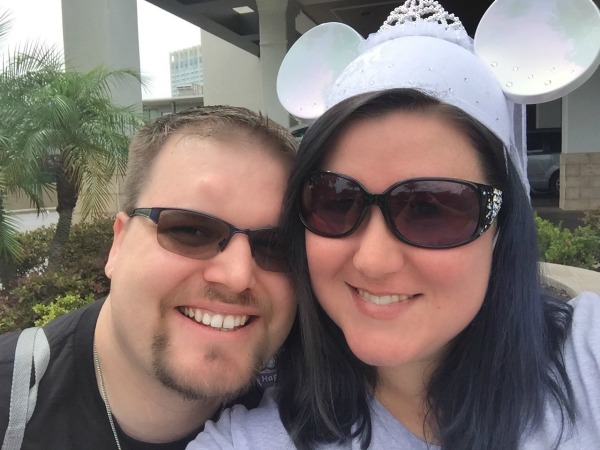 I'm a small town, southern girl- born, raised, and still living in central Virginia. I say y'all and bless a lot of hearts. Many of you have watched my boys grow up online as I started blogging when they were babies and now they are teenagers. I am very happily married to my best friend, a guy who we call Jersey Boy or Geek Daddy here on the blog. He has a teen daughter, Bry. We have a daughter together, Kaylee. Jersey Boy and I eloped to Disney and then a month later we had a family sand ceremony with all of our children, our families, and our friends.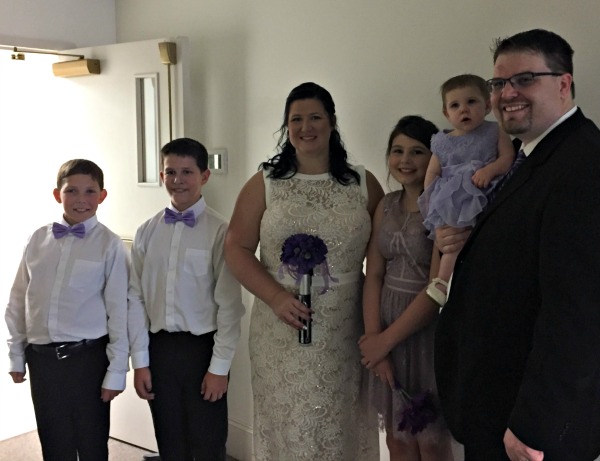 I'm a mama that survives off of iced coffee, wine, Dr. Pepper, and sweet tea. I loved my time at home as a SAHM years ago but also enjoyed my jobs at Target and the bank, after all the bank is where I met Jersey Boy. I have been an administrative assistant for an insurance company for a few years now. As if my schedule isn't crazy enough I started online college classes for a Bachelor's Degree in Communications with concentration in New Media too. I spend my "free time" (that's totally a thing right?) being a big ol' Disnerd (Disney nerd), trying to expand my cosplay wardrobe, working on bettering my photography skills, creating recipes, decorating cakes, and taking planned and spur of the moment adventures.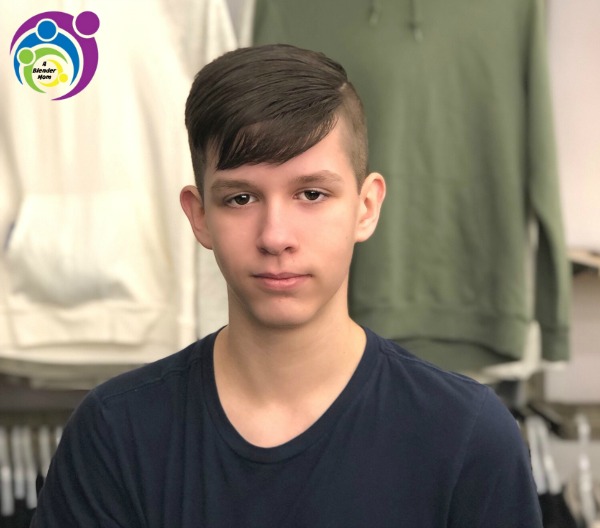 Caleb is my oldest fella. How am I old enough to have a high schooler? He is a sensitive guy with a big heart and would do anything to help someone in need. He loves playing ball (basketball, baseball, football) and is a big West Virginia fan. He also is my little (shh! He'll always be my little boy) beekeeper and hunter. When he's having his alone time I can usually find him working outside or playing on the Playstation. He also is very competitive when it comes to our family game nights.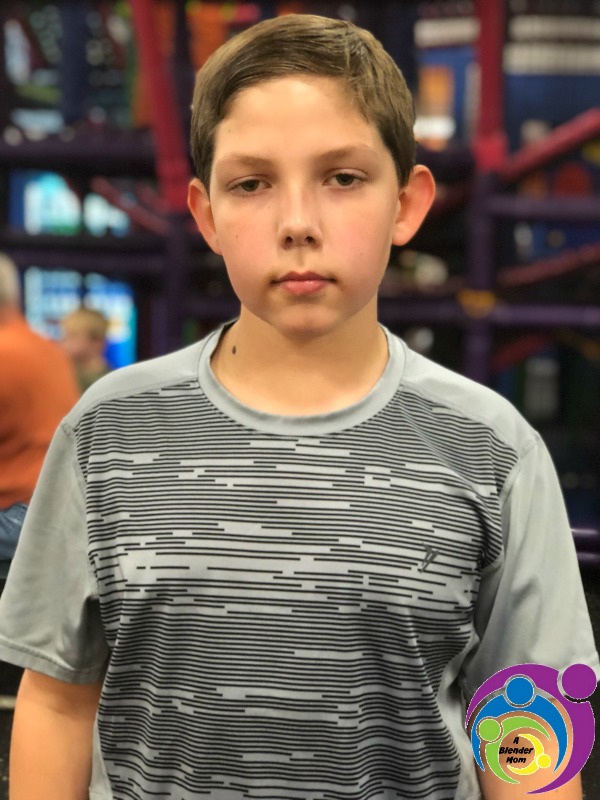 Kyle is my youngest dude. He's the family comedian. He will also tell you as he sees it in a heartbeat and not think twice about it. Kyle is my crafting and cooking buddy. If he hears me say paint, glue, or craft he is right beside me wondering what I am doing. He enjoys playing D&D, crafting, cooking, drawing, reading, playing on the Playstation and the Wii U.
You can read more about my hubby on his blog: Proud Geek Daddy. He's my rock. In the short time we have been together we have experienced A LOT. He's the Carl to my Ellie, the Mickey to my Minnie, the Hans to my Leia. Yes, we are that couple #RelationshipGoals am I right?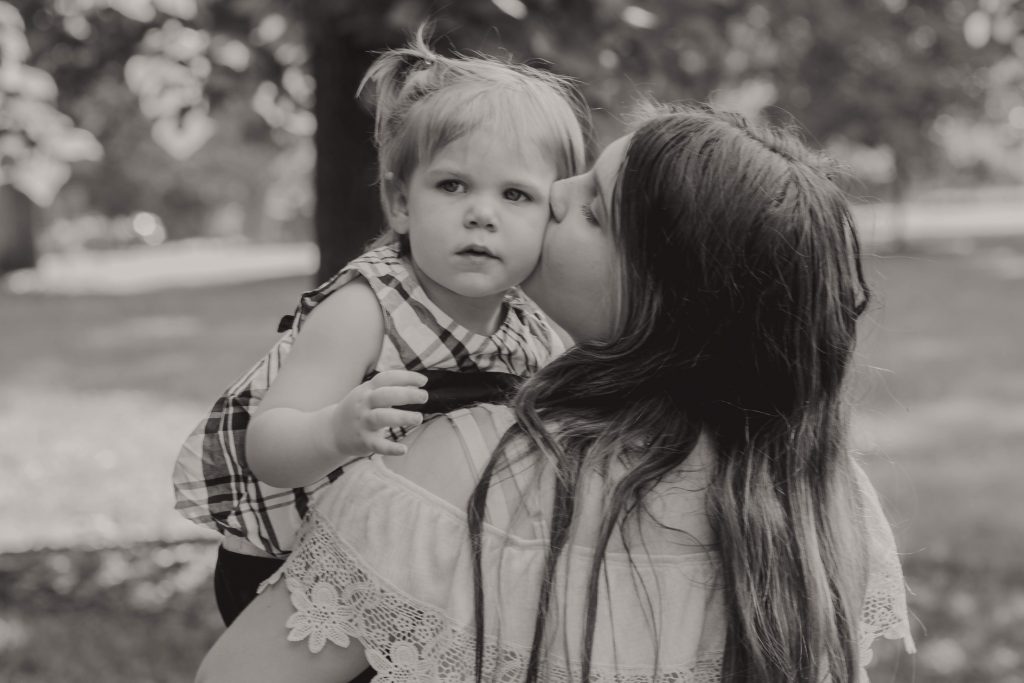 I'm enjoying my role as step mom to Jersey Boy's daughter, Bry. She loves social media apps, crafting and painting, and is better at putting on makeup than I am.
The last piece of the family puzzle is little miss Kaylee. She actually shares her birthday with Mickey Mouse! She is the prefect blend of Jersey Boy and I.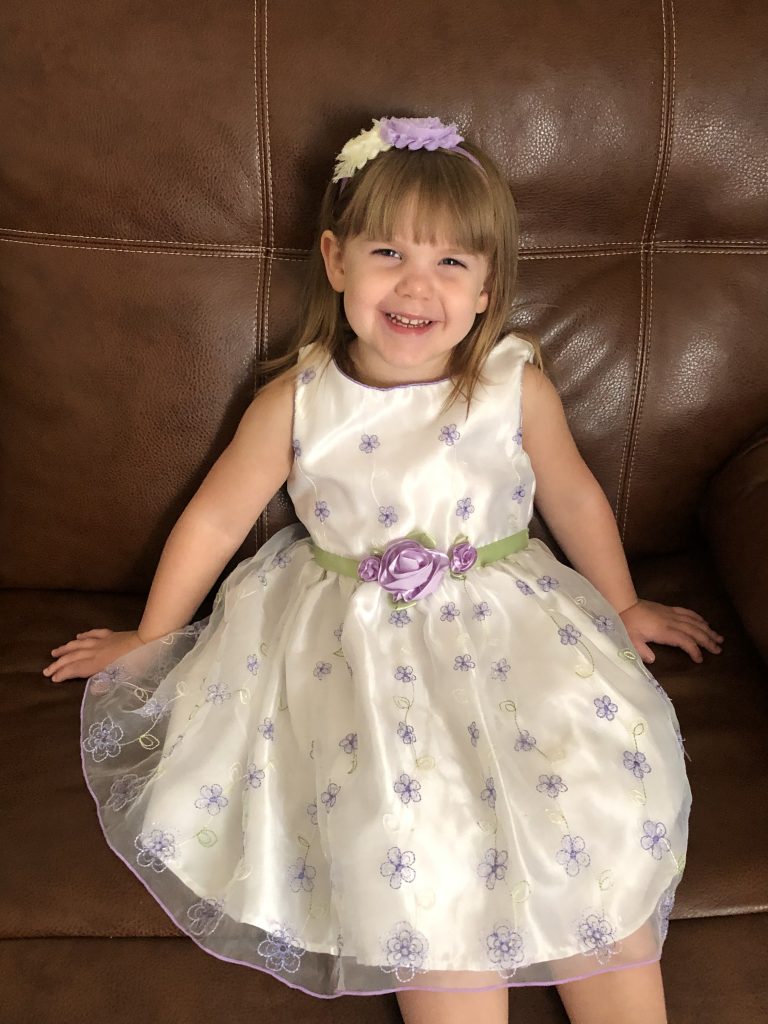 Jersey Boy and I both enjoy getting the kids to experience new things and traveling. While I was pregnant with Kaylee we took our first family vacation to Disney World and we are hoping to go back with Kaylee soon. We have also enjoyed hosting various Disney parties showing off our #DisneySide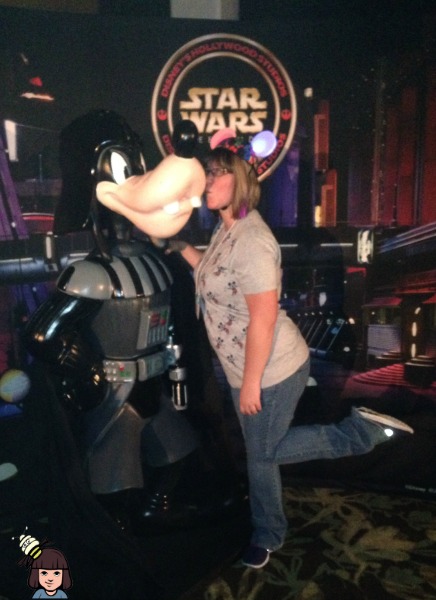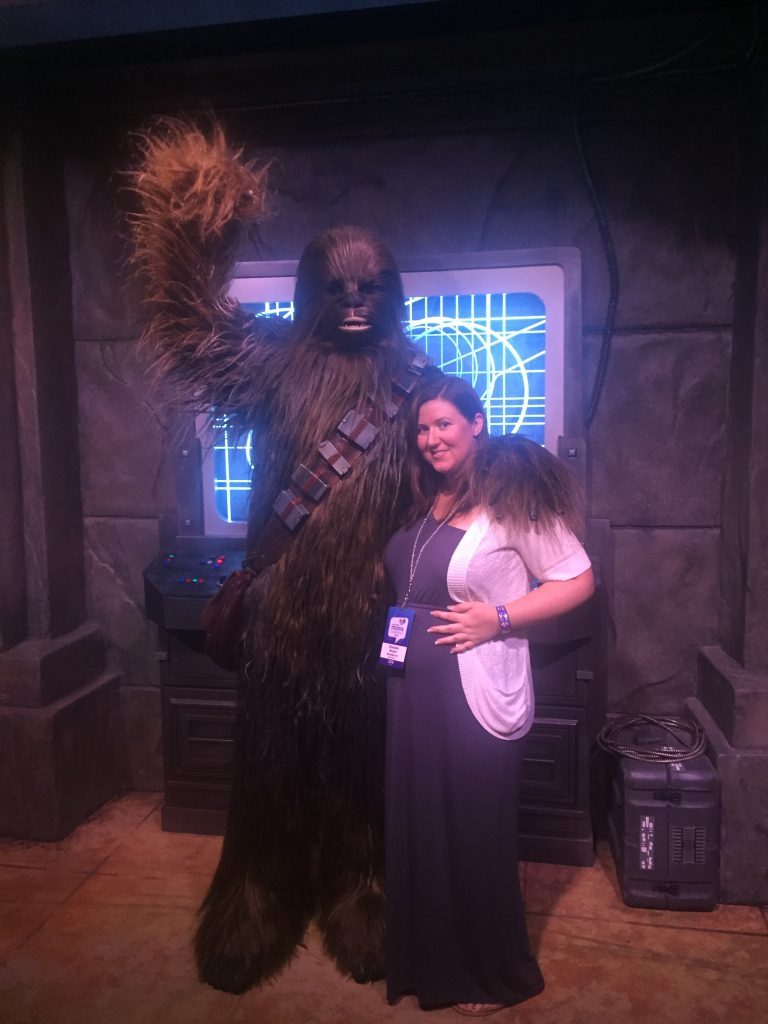 Why do I blog? I wanted to be a writer when I was growing up. I've figured out that I never want to completely grow up haha but what I do now I can say I truly love doing. As an admin. assistant I enjoy helping others and writing here on the blog satisfies my childhood desire of being a writer. I love to get out and see as many new places as I can. We have been to Walt Disney World, Baltimore, Busch Gardens Williamsburg, Great Wolf Lodge, LegoFest (Richmond, VA), Virginia Beach, Six Flags America (Maryland), Dover International Raceway, as well as other VA/NC/NJ/FL spots. I took the boys to the Tuckerton Seaport (New Jersey) for the first time and we stayed at a campground in a cabin. We have also been to the Medieval Times in Myrtle Beach, Florida, and New Jersey. On my own, I have traveled to Chicago, Arkansas, Georgia (a few times), and Myrtle Beach. I don't know what travel plans are awaiting us but we are always working on making life full of adventure and memories for us all.
I enjoy baking and decorating cakes and sweet treats as well as cooking up and sharing recipes. I had a dream come true when I got to tour the Wilton school, store and test kitchen and got hands on in the Wilton test kitchen in Chicago. I also enjoy getting my hands dirty with some DIY crafts/projects.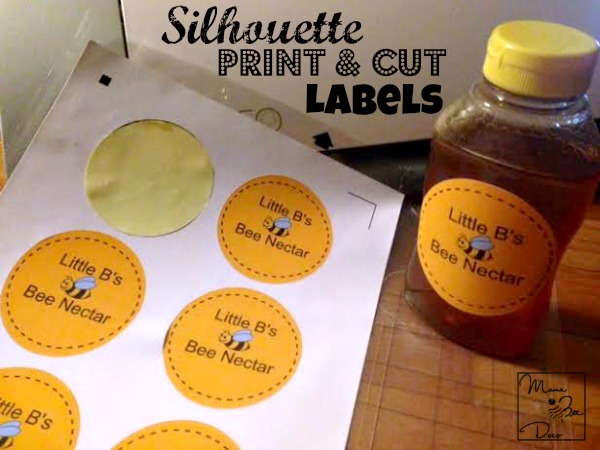 I was trying to rediscover my inner health nut as I worked on weight loss. I gained weight during the separation/divorce from my first husband and now after my last pregnancy I was at my heaviest. I started on my Keto lifestyle change in January 2020.
I get great joy helping others. I am all about giving back to my community. My family has helped raise awareness for child hunger with Child Hunger Ends Here, worked with Champion for Kids on multiple Simple Service Projects, and I have recently become a Feeding America Hunger Relief Advocate. This year I have also led the campaign for the United Way at work and we raised over $5k!
Are you a brand and want to know why you should work with It's Shanaka? I know sometimes it's all about the numbers. If you are looking for my stats I can provide you with a media kit that has all that you'll need to help decide if we are worthy of a blogger/brand connection. What makes me worth working with? There are many, many blogs out there. When I connect with a brand or cause that I believe in, I do my best to give them my all. I share real photos and honest opinions. I enjoy telling relatable and authentic stories.
It's Shanaka ambassadorships and brand related work:
Best Buy Influencer Network-current
Chick-fil-A mom-2018
Dryel- 2018
Roto-Rooter- 2017
Karina Frockstar (Karina dresses) ambassador- 2014-2015
Busch Gardens Ambassador- 2014
ZonePerfect Blog Forward blogger- 2014
Silhouette blogger program- 2013-2015
Popsicle Mom- 2013
Swimways Swim Steps Swim Team mom- 2013
Little Tikes ambassador- 2013
Revolt Fitness blogger- 2013
LifeLock brand ambassador- 2012
Shaklee 180 blogger- 2012
Gorton's blogger- 2012
Clairitin Mom crew- 2012
Carmex blogger- 2012-2015
US Family Guide Moms Connect member- 2012-current
Child Hunger Ends Here blogger ambassador- 2011
Purex Insider- 2010
I also work or have worked with Disney, BestBuy, Chevrolet, Wilton, Tyson, Oriental Trading, JORD wood watches, Target, Dixie Crystals, Adams Best, Crest, Elmer's, Dial, Shutterfly, Tiny Prints, Mega Bloks, Melissa and Doug, Chasing Fireflies, Kids II, and numerous other companies, PR reps, travel boards, and handmade businesses since 2008.
It's Shanaka is available for sponsored posts, reviews, hosting giveaways, social media sharing/ running of social media accounts, attending brand events, ambassadorship programs as well as conference sponsorships. If you are interested in connecting and working with It's Shanaka you can email me at: itsshanaka@gmail.com